After the numerous accusations during this last month it seems Bahati and Willy Paul will now bury the hatchet that was fueled by a Facebook post that accused another of copyright infringement.  The two artistes reconciled yesterday night at Groove Awards nomination night where they were prayed for and even shared a hug while in the presence of thousands that had gathered at Arboretum grounds.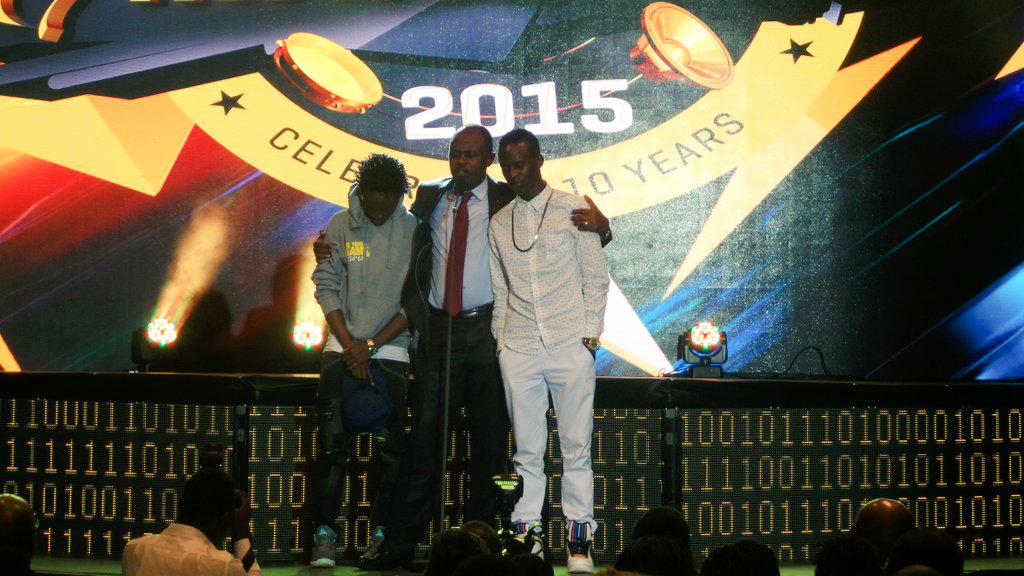 The Pastor from CITAM called them upfront and while standing in between them he prayed for them while asking others to join him to pray for the two. Bahati who had won a hood removed the head cap and bowed his head while Willy Paul closed his eyes standing in Faith.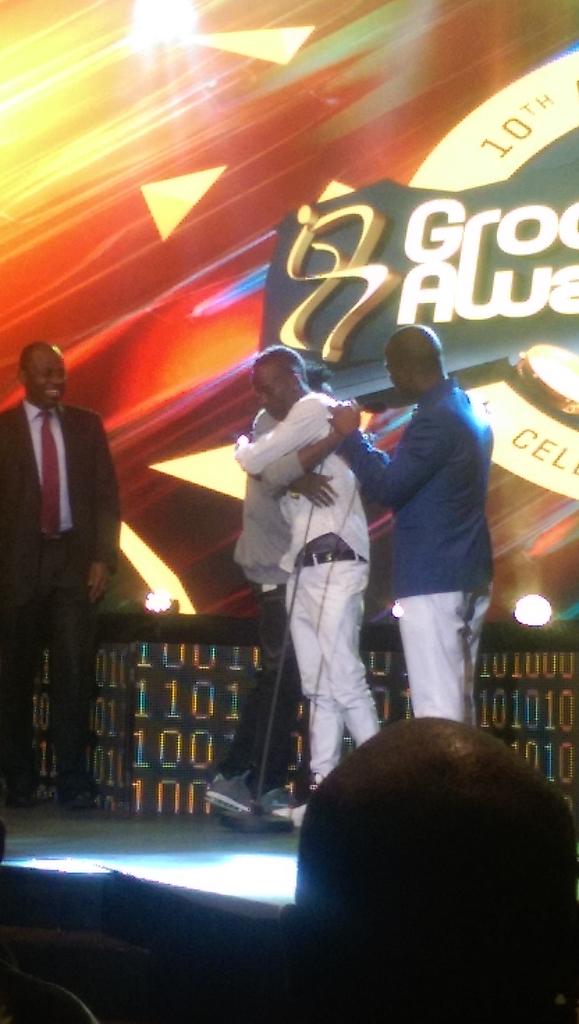 After the prayer it was all smiles as Mc Jessy decided to take it the old school way by telling them to kneel down as he removed his belt to try and weep them. Laughing out though this was a great moment to see where a message was passed across that Bahati and Willy Paul are just young christian artistes who are going through challenges and without mentor-ship they can react in a bad way.