One week to the day after beginning admitted to the medical center in Orange County to treat Atrial Fibrillation, the doctors have discharged Benny Hinn from hospital. Benny Hinn shared about how the process was and thanked everyone who prayed for him when he was recovering in hospital.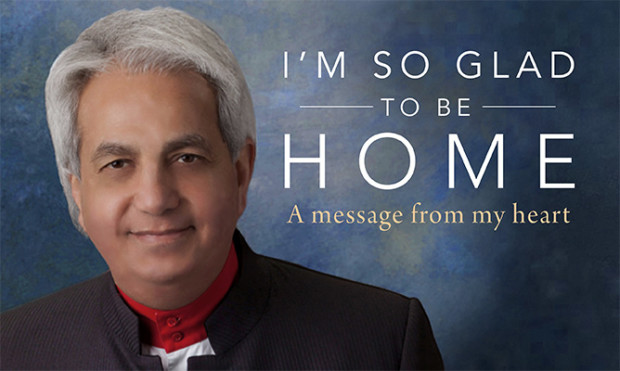 Benny Hinn said :
I am so grateful for the prayers of well-known leaders, my family, partners, and staff members from around the world, as well as for the care I received from one of the world's leading cardiologists and medical teams.
Through all of this, I've seen the hand of God at work, both through prayer and the physicians. God is faithful!
My heart is strong. I have no heart damage. My arteries are not blocked. There is no arterial damage. The AFib is being treated effectively, and my rapid heart rate has reduced considerably. I'm feeling stronger every day.
I've been literally overwhelmed with all the outpouring of love from around the globe. People around the world began praying very quickly after I was admitted to the Intensive Care Unit with fatigue, weakness, shortness of breath, and fluid in my lungs. Shortly after I arrived at the center, dear friends such as Reinhard Bonnke and Kenneth Copeland flew here to pray over me.
As the news spread, leaders such as Dr. Pat Robertson, Morris Cerullo, Tommy Barnett, Jack Hayford, Jan Crouch, Rod Parsley, Pastors Dennis and Eunice John, and Steve Munsey sent and phoned such warm greetings and kind words. Dr. Paul Dhinakaran from India, who has prayer centers around the world, called to let us know that all of his people were interceding for me. There are so many more than I can't name them all
What has happened is truly a wonderful outpouring of love and support. It has been a literal flood of tributes, well-wishes, and expressions of love that have touched my heart deeply.
And I can assure you that the work of the Gospel continues. Plans for upcoming Miracle Healing Services are going forward and advance preparations are continuing. This Is Your Day broadcasts keep on touching hearts throughout 200 countries, and our mission outreaches continue.
I am more convinced than ever by God Almighty that our greatest days of evangelism are just ahead, and I will not back away from what God has called me to do as long as there is breath in my body!