Two times Groove awards male artist of the Kevin Kioko alias Bahati on Thursday honoured a request by one of his fans to visit her in hospital.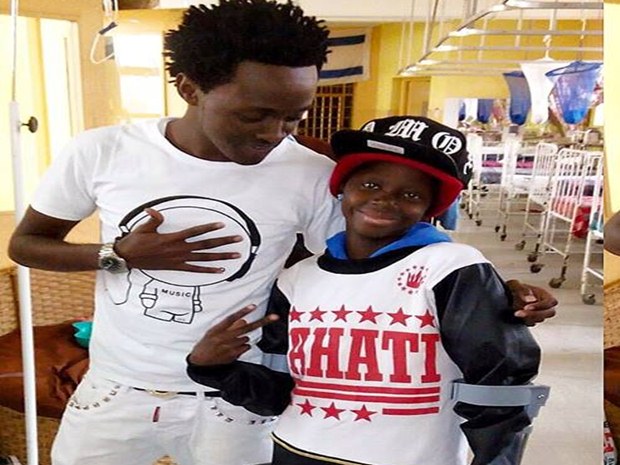 The request by a 12 year old girl who is battling with cancer was sent by her mother to Bahati through a facebook message. The mother stated in the emotional inbox that her daughter is an ardent follower of his music and that she is currently in final stage of cancer (Stage 4) .
The single leg amputee class six pupil has been at ts he Kenyatta National Hospital since January this year and had high hopes of becoming an artist and dancer in future.
The mother's message to Bahati.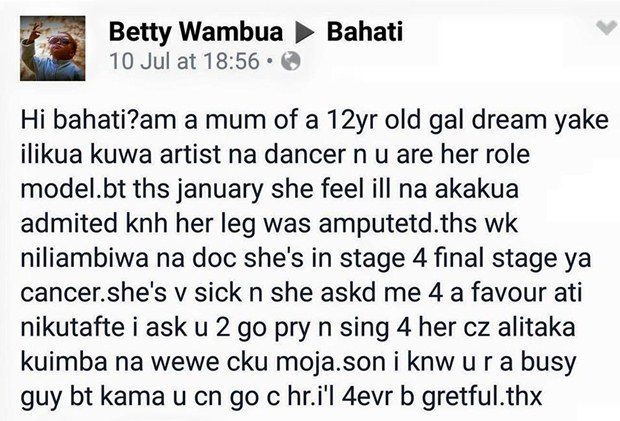 The emotional message moved Bahati to the point of making him visit the young girl at the hospital.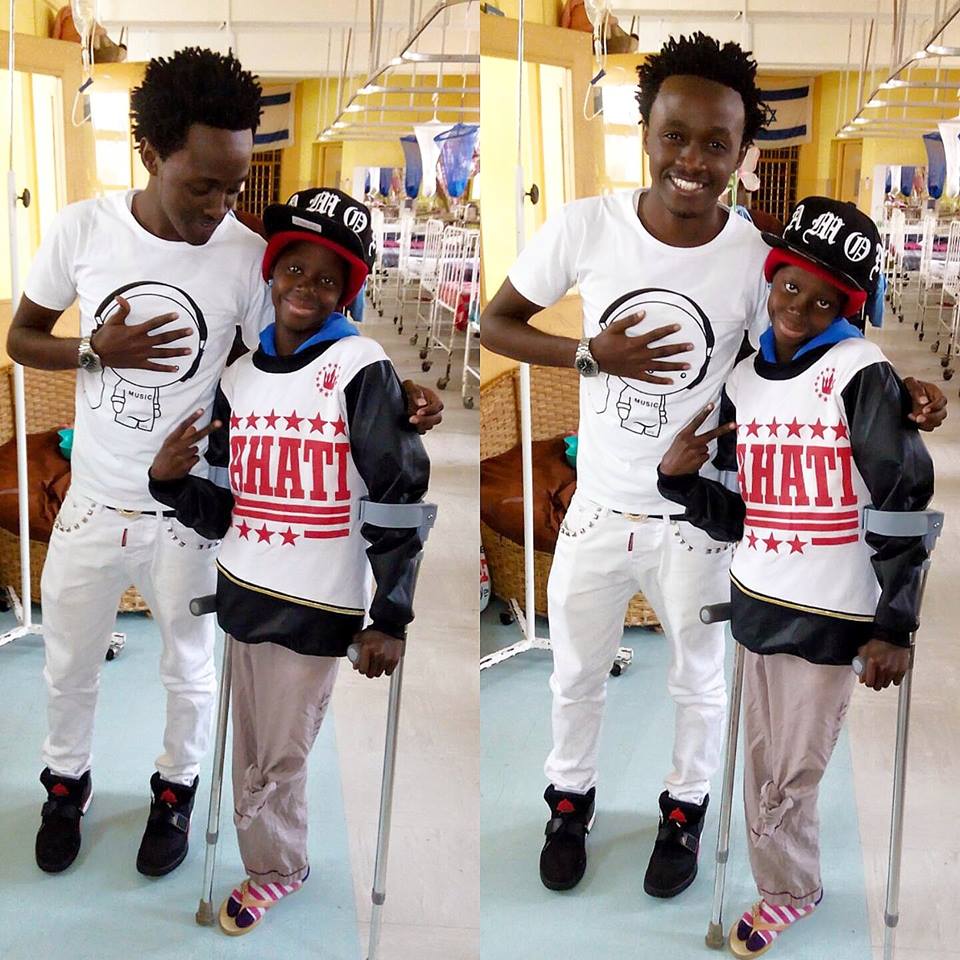 What is your message to Bahati and the lovely young girl?