Hope Fm yesterday night was switched off for a couple of hours after its frequency was allegedly infiltrated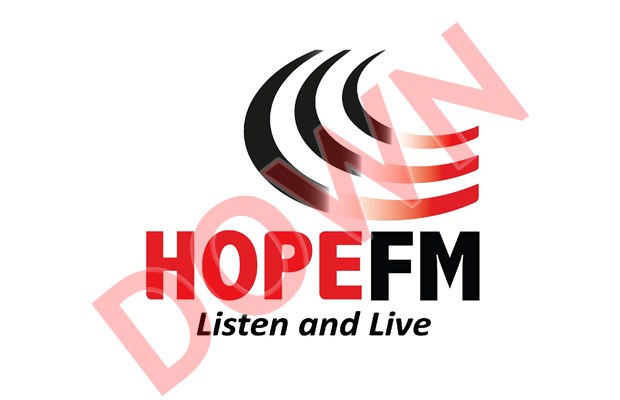 Top christian station Hope FM created a faze among its listeners when it started playing Islamic prayers. Sources claim that the stations frequency has been hijacked but this is subject to further investigations.
At around 11.20 pm hope fm which usually plays worship music late in the night started airing some Islamic chant making listeners to start asking questions to what really happened.
The comments on social media read like this :
Jeff Vilembwa What is happening to hope fm radio signals it's turned to Islamic chattering from 2320hrs
Mercy Blessings What confusion! Hope fm hv bn invaded by Islamic chanting.
Seems there is a problem at Hope FM tonight, maybe frequency hijacked, coz Islamic prayers ongoing on usual channel

— #WalkOfLove (@OkoreEsq) January 27, 2015
So Hope Fm now switched off? #HopeFmSiege ..

— Naomi Cheriro (@NCheriro) January 27, 2015
Hope FM now switched off. This will send the wrong signal to most Kenyans

— SokoAnalyst (@SokoAnalyst) January 27, 2015
Hope Fm is now back on air and you can tune in to listen your favorite worship songs.