After topping charts  for over 50 weeks with their song "Ocean (Where Feet May Fail)" , Hillsong UNITED on Tuesday night took  home 5 trophies at the 45th Dove awards.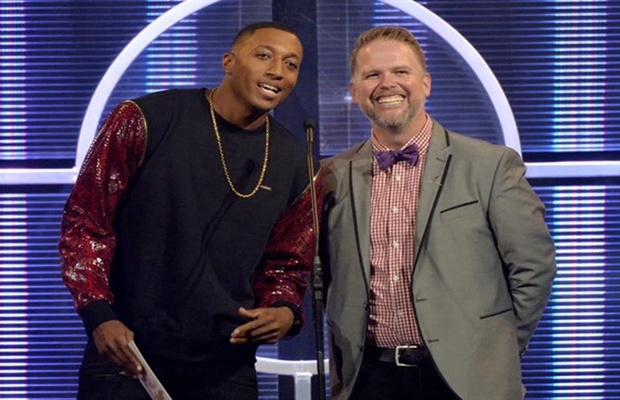 The song "Ocean (Where Feet May Fail)" reigned at the Gospel Music Association's 45th annual Christian music awards. The song won for song of the year, pop/contemporary recorded song of the year and worship song of the year.
Jonathon Douglass, one of the band members of Australia-based Hillsong UNITED, geeked out about receiving the artist of the year award from Grammy-winning Christian singer Amy Grant.
"Unfortunately, a lot of Christian music didn't make it to Australia, but your cassettes did, in my mum's car with me," Douglass told Grant during the show. "I can't wait to tell Mum that I met you."
The band, which started as the youth band for Hillsong Church in Sydney, Australia, also took home trophies for artist of the year and contemporary Christian performance of the year. They have won one previous Dove Award.
The church, Hillsong, also received a special lifetime achievement award. Douglass said the band started out just as a pastime for youth at the church.
"We started writing songs for our high school friends in our suburbs, songs that were our expressions to glorify Jesus," Douglass said.
Other top winners were Switchfoot, with three awards, and Skillet with two awards. Rapper Lecrae and Bart Milliard of MercyME were the hosts for the awards show, which took place at Lipscomb University and airs on the Trinity Broadcasting Network on Sunday, Oct. 12.
Performers for the show included some of the biggest acts in Christian music, including the Newsboys, for KING & COUNTRY, Natalie Grant and Mandisa, who also took home the award for pop/contemporary album of the year for her album, "Overcomer."