Gods Project in collaboration with pianist and jazz player David Kuria(Machords) are at it again. This November they have come together to host an event dubbed "Transformed" with the theme based on 2 verses Romans 12:2 and Philip 2:-8 which we are told to not conform to the ways of the world but to imitate the way of the Lord and be humble.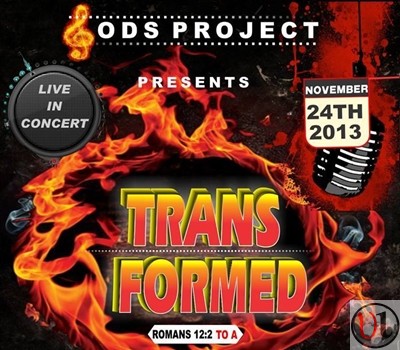 The last event was held on 28th September 2013 Jazz meets Hymn where different artist, groups, solos, bands and choirs got a chance to perform hymns in different renditions.
In the November concert we are going to have an early Christmas carol celebration as we minister the word through songs from different gospel artists with the aim of bringing transformation to a soul.
The event will be held on 24th November 2013 at Kenya National Theatre opposite Fairmont Hotel from 3pm to 6pm. Guest artists will be singing gospel music and some Christmas carols. Tickets will be available at the gate.
For more information please contact Sammy on 0728778884
The event summary
Organizers: Gods Project and David Kuria
Name of Event: Transformed
Date: 24th November 2013
Venue: Kenya National Theatre
Time: 3pm to 6pm
Entry : Ksh 300
Guest performances: Serah Njoki, Aini Ana and Sanaa Halisi