It is slightly over one month since the ghastly attack on students and staff at Garrisa University. I feel the need to share some thoughts, particularly with the survivors of this tragedy that grieved all of us as a nation.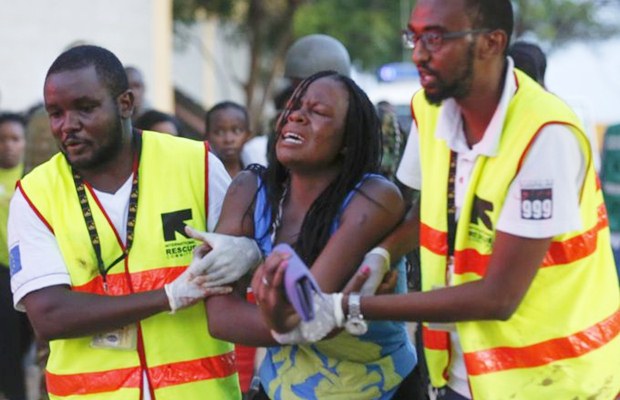 The 24 hours media world has trained us to have really short attention span. While we are engaging in one story, there is another breaking news vying for our attention and demanding we 'move-on' to the new story. Social media has made sure you don't miss anything with up-to-the-minute updates. I will not presume to know exactly how, if you are a survivor of the Garissa massacre, are fairing but my educated guess would be that the trauma is real, the pain palpable and the loss deep. You have most likely not 'moved-on' with the nation. The 2nd of April 2015 will probably live as a day of infamy for as long as you live.
Paul, writing to the Romans in 8:23 'And we know that all things work together for good to them that love God, to them who are the called according to his purpose' comes to mind. Paul is so confident in God's sovereign power and grace to use any situation and circumstances to fit into His good purpose for our lives. He affirms that God will never allow anything to happen to us who believe in Him unless it ultimately guides us towards our purpose in Him.
While for we all desire to enter into our God-ordained destinies, for some the gates to our destiny are pleasant and welcoming but for others the reception is that of pain, loss and despair. I don't know why and how God chooses who goes through which experience but I know that all of them will lead us into His great promises for our live if we are willing and obedient.
I love the story of Malala Yousafzai the Pakistani girl-child education campaigner who was shot in the face by the Taliban because of her advocacy work, survived and went on to win 2014 Nobel Peace Prize as a Co-laureate. In an interview, the father Ziauddin Yousafzai, of all statements, said, and I quote 'when Malala was shot, she was reborn'. He was basically making the point that the Taliban bullet may have inadvertently highlighted the life and work of Malala, made her a global icon, propelled her to international recognition and secured for her a lovely spot in history as the youngest ever Nobel Prize laureate. The bullet served Malala not Taliban. I'm sure this is not what the Taliban.
My prayer is that our lives will defy the expectations of those that have intended us great harm. May the dark experience you have been through be a catalyst propelling you towards your God-ordained destiny. May God, who never 'move-on' while all the rest do, take hold of your hand and manoeuvre you through this season of storm. You dreams did not die on the 2nd of April, they were in fact reborn. Your purpose was not silenced, it was given a meaning. Your vision was not blinded, it was upgraded. In regards to your life, the Al-shabaab weapons heard God. Why? Because 'all things work together for good to them that love God, to them who are the called according to his purpose'.
Enjoy a destiny-embracing week.