Renown artiste Christian Longomba had a successful brain surgery after he was diagnosed with a brain tumor called Falx and parasagittal meningiomas, , a tumor that runs between the left and right sides of the brain.
On May 18th 2015, Christian Longomba suffered a seizure and was taken to the hospital and after undergoing many tests over the course of several days, he received a very serious and life threatening diagnosis. Because of the danger of injuring the sinuses, removing a tumor in the falx or parasagittal region is extremely difficult, a grim prognosis added to Christian's bewildered and devastated outlook.
His friends came together to try and assist Christian Longomba through crowd funding with a target of reaching 20,000 dollars equivalent to 2 million shillings. Currently his fans and friends have been able to raise 6000 dollars and are in need of more funds to assist the artiste who had a big brand while he was residing in Kenya.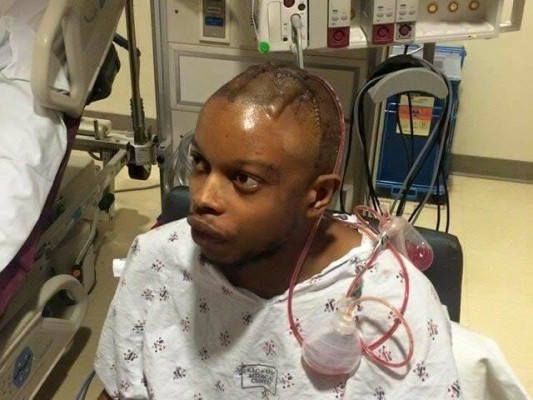 To assist Christian please CLICK HERE 
Christian's journey still continues, after the second surgery, the doctors noted that they were able to safely remove 90% of the tumor and he still needs to go through six weeks or more of radiation in order to completely remove the tumor. 
Christian still needs your help because he still has to go through  six weeks or more of radiation therefore you can visit his Go Fund Me page 'Brain Surgery For Christian' and make a donation so as to help his family cover his medical and other expenses.
source : Niaje.com
To assist Christian please CLICK HERE