Most companies in the country often give out pens , t-shirts ,caps or wristbands when carrying out road shows in t various parts of the country. A trend that mostly seen as to be  good but common practice.

Emmy Kosgei, Esther Wahome and Eunice Njeri who were doing a roadshow for the Pamoja Concert in Eldoret, were fully aware of this fact and so they decided to do something a little bit different.
It being a Christmas season the trio decided to share packets of milk and bread with the less fortunate in the area. This showed a true heart of sharing and loving one another irregardless of the status or background.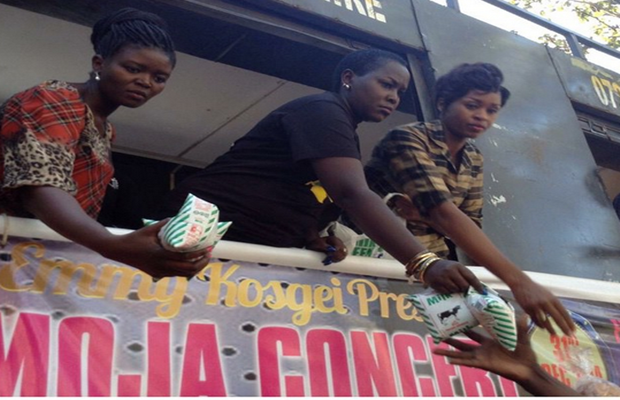 We applaud the Pamoja concert group for the great initiative.