Mr Googz a young Christian pastor who got born again from the secular industry had an interview with pulse where he talked about the current gospel industry.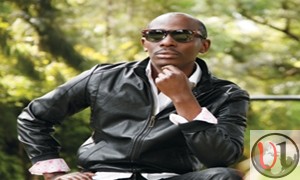 Read it below and have your say?
Pulse: It has been two years since you released your controversial single, Gospel Celebrity. What was the inspiration behind the song?
Mr Googz: I gave my life to Jesus in 2005 and stopped doing secular music and all the other things associated with it. After crossing over into the gospel scene, I was surprised to discover that gospel artistes did not live the kind of life they preached.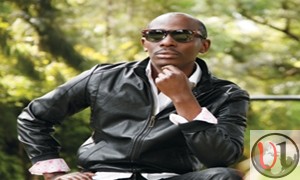 P: You have been vocal in telling off fellow gospel artistes who don't live the way of the light?
M: I am concerned and vocal about the fact that the line between gospel artistes and secular artistes has become too thin. That is why you will never hear me being invited to any concerts. They do not, and cannot invite me. They know I stand for nothing but real truth and I will not bend.
P: You sound bitter about this…
M: I know where I was when God got me out. I know what addiction is and I do not want to return to sin. We are supposed to be the shining light of the world. It should not be a question of gospel artistes living like celebrities, but rather, they should get God glorified through their actions. The truth is gospel artistes have compromised their faith so much that you can no longer differentiate them with secular stars?
P: They say you have to look like the world to reach it…
M: Do you identify with those in the world by doing what they do, or do you identify with them in the light of God's word? You do not have to conform to the standards of the world to spread the gospel.
P: What do you think of cliques that reportedly run the Christian entertainment scene; only working with certain people and getting your song played by them depends on allegiance?
M: God is just. We should depict and exhibit his character. What this cliques should know is that one day they will not be relevant.
P: What do you think of gospel gigs and raves?
M: It is total nonsense.
P: Why do you say so?
M: There is no verse in the Bible or example where Christians meet together to dance until morning. What is the essence? Christians used to meet up to hear the word of God and to pray but in these raves you will never hear of a pastor being called to preach. I do not have problem with Christians having fun, but all things must be done in the confinement and light of God's word.
P: Take us down memory lane.
M: I grew up in the Zimmerman suburb of Nairobi, attended Ainsworth Primary School in Eastleigh, and later Highway Secondary School. I then teamed up with Vinnie Banton and released the Wasee (Githurai) hit, recorded at Ogopa in 2002. The song also featured Mr Lenny.
P: You also worked with Deux Vultures and Longombas, right?
M: Well, we left Ogopa Deejays in 2003 and together with Longombas and Deux Vultures we formed the Bad Man Camp.
P: You got saved in 2005 after the hit songs Githurai (2003) and Yuanitaka (2004) with many people assuming that it was a marketing ploy to get your music back on track. How did you handle that?
M: I had always known there was a bigger picture, there was always a vacuum in my life, and when I gave my life to Christ, I decided to let my life speak for itself. People now realise that I am sincere.
P: What happened to your music career after you crossed over?
M: The first single I did was He Is Real followed by No More Crying and then I released the album This Love in 2008. The single Fourth Man did very well and gave me a foot into the Ugandan market. I got a deal with Coca-Cola to do a school tour with one the biggest radio stations in Uganda — Power FM.
P: We hear you have a new project coming up. Can you shed light on this?
M: I have been working on my new album called Revolution. It is almost complete. I have also been working with Saint P and Edward Holland Jr from the United Kingdom on the Riddim culture. I am shooting the video for my first single called Redemption, this month.
P: Give us a little glimpse into your personal life?
M: I have been married for five years, and have a son and daughter. We all love to do outings together as a family. When I am not at the studio or performing, you will find me at home chilling with my family.
– With Shirley Genga