Grace Muna who many refer to as Muna,  is the first Kenyan artist to do a Christmas carol song dubbed Go Tell It. The video was directed by Enos Olik whose videos have been nominated for BET award and has worked with artists such as Eko Dydda Kenn Eddy Krezi among others.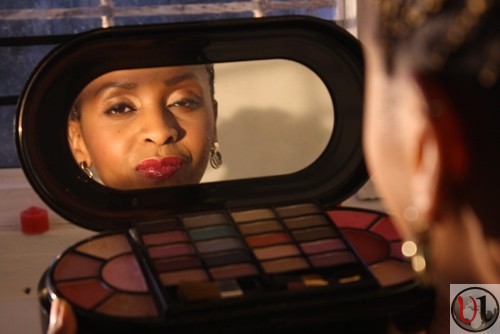 Grace Muna's  video "Go Tell It " was given much thought and attention when it comes to backdrops. Everything is well planned and arranged . Muna chose to work with a few people so as to bring out her ideas. This is what she had to say
"It wasn't easy planning for this specific video as most of the equipment we needed was given out to other people last minute. We even had to change the video shoot location. I had to think fast and substitute for what had been given out. I drove to the supermarket to buy backdrops for the set according to the Directors ideas.
Most of the people who I had asked to be in the video also backed down on me. Two of my friends, including Kevin Provoke and my manager Sebastian were the only people who helped me through it all. We had so much fun shooting the video that took us the whole day and I'm pleased with the work of my hands and the outcome."
See the making of her video.