While taking questions Friday from employees at an Indiana steel plant, one man gave President Obama a personal message: Happy anniversary.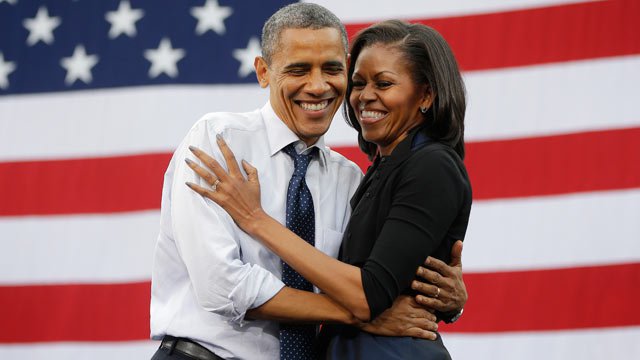 Barack Obama and Michelle Robinson Obama were married on Oct. 3, 1992.
"Twenty-two years she's been putting up with me!" Obama told workers at Millennium Steel Service in Princeton, Ind.
Obama said he spoke recently with a new bride, and warned her that it generally takes about 10 years to train a man properly.
"He'll screw up a bunch," Obama said. "Eventually we learn, but it takes us a little longer, because we're not as smart."
Obama revealed that Michelle had really been patient with him in marriage.