We have heard this debate a million times that mentioning a Jesus in a song does not make a song gospel.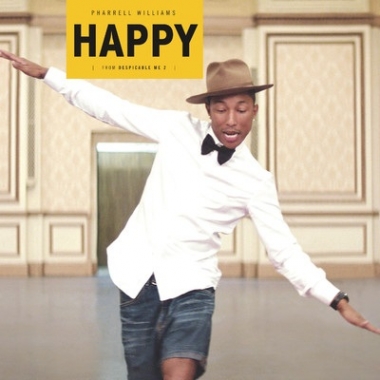 Aside from that Pharell Williams statement took many by storm when he glorified GOD Almighty in his Happy song when he was performing at Grammy Awards 2015.
According to reports on CT :
Pharrell Williams made a huge statement Sunday night. The statement was not huge because he won three awards that night including Best Music Video, Best Pop Solo Performance and Best Urban Contemporary Album, but it was his performance that expressed his message loud and clear.
Williams sang "Happy." But instead of singing the line "happiness is the truth," he sang "happiness is the Lord" instead. He didn't end his gratitude there. After the performance, he thanked God because he forgot to do it during his acceptance speech.
"I forgot to say it earlier God, but as You can see I'm at Your service, Lord," Williams said on stage.
How great is it for one to thank GOD in everything they do.
Can it be a gospel song now ?