DJ Mo and Size 8 have officially welcomed their new born baby after 9 months of news, speculation and excitement. The couple have named their new born baby Ledasha and follow the list of other highly anticipated baby deliveries in Kenya after news anchor Janet Mbugua.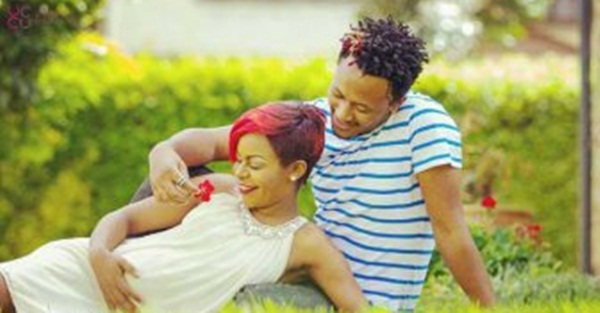 Size 8 gave birth to baby Ladasha Belle on Tuesday afternoon at Karen Hospital where her family and her husband were waiting for the successful delivery.
DJ Mo shared a picture of the baby covered in clothing as they plan for the grand revelation of the baby's face.
"Am grateful to God and finally you have made us parents .Your future is bright and all I assure you is love and happiness.May you grow to be God-fearing and become what God has destined you to become .
You the most beautiful being in this world" DJ Mo shared.