Gospel artiste Mbuvi Mbuvi took his Ndukatavye Mundu tour to Kericho "the land of tea" an area which is so famed for raising the best athletes who scoop medals around the world. With all the expectations that he had before performing his new song Ndukatavye Mundu, Mbuvi had planned to teach the congregants a new way of dancing after they win a race on a national level. Perfectly he had planned for the performance but something new was coming on his way.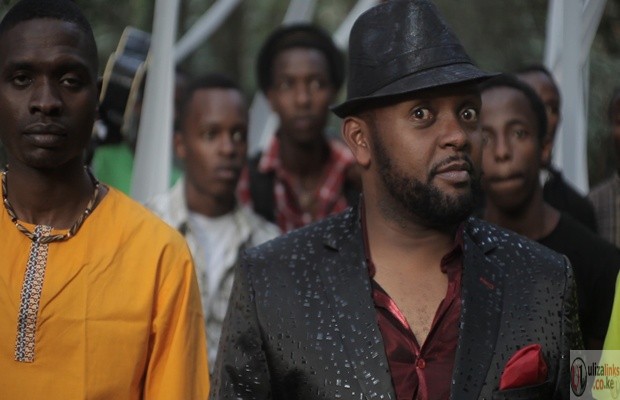 Mbuvi braced and prepared himself for the best stage performance accompanied by Denno of Mbona Mbona and Mr Ndilima but as he was heading to the podium he was surprised with two birthday cakes by the members of the church with his name well branded on top of the cake "Happy Birthday Mbuvi".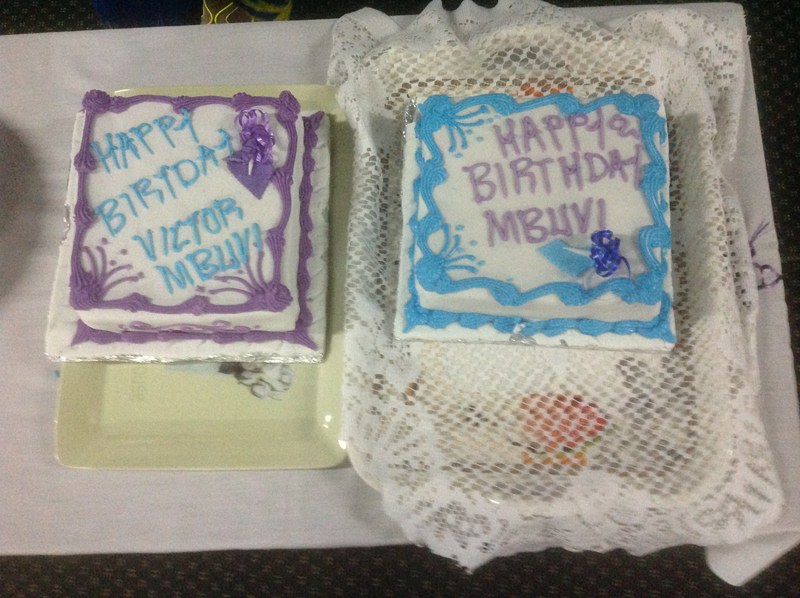 .
Noticing that he was caught unawares he said, "Shh Ndukatavye Mundu" meaning don't tell anyone but the camera's were on point capturing him while receiving his piece of cake.