Hacking is something that has been on the rise in Kenya and it seems it has caught up with new artiste of the year L jay Maasai. L Jay's official face book page has been hacked by an anonymous user with few of his followers noticing that.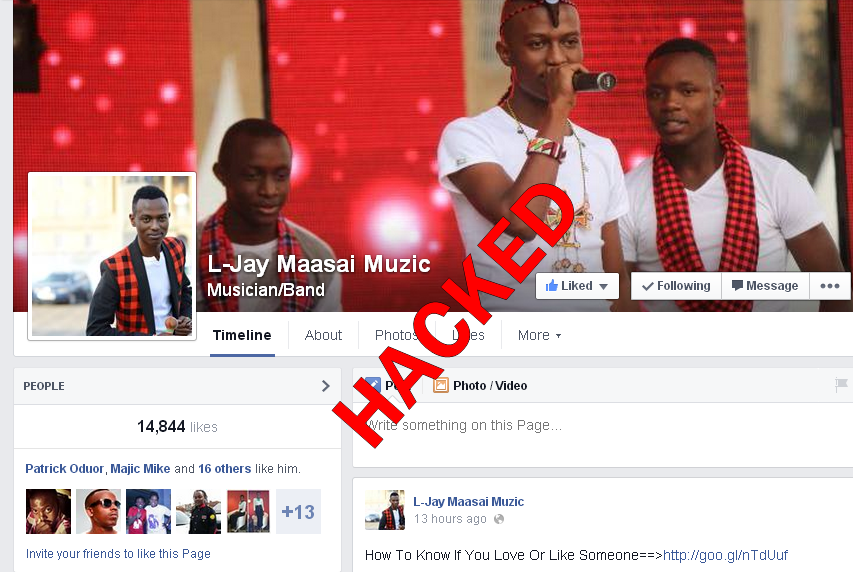 The page under the name L Jay Maasai Muzic has been posting dirty things which would probably portray the image of the gospel singer in a bad way. This he saw and he contacted us to make all his followers aware of the incident.
To avoid being conned please avoid the posts shared on the page L Jay Maasai Music.