This was one of the shocking news in Kenya rugby as
Mike Friday

put down his tools as Kenya 7s coach on Wednesday 31st July.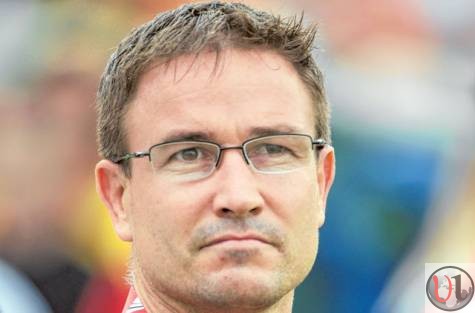 News via the official Kenya Rugby Website said :
Friday wrote to the KRU chairman, Mwangi Muthee, saying that "with heart," he and Chris Brown, the New Zealander strength and body conditioning coach of the Kenya team, "assure you that we have not taken this decision lightly.
"They [Kenya Sevens team] are a fantastic group of players and it has been a privilege for both Chris and me to have worked with them all. They are precious assets that need to be given the support and direction by Kenyan Rugby in order to maximize their potential."
This is surely some sad news to many Kenyan rugby fans who came to love Coach Mike Friday who had the zeal and energy to push Kenya 7s team ahead.
Further Friday said among the contributing factors leading to his decision was, leading up to the Sevens Rugby World Cup, contentious issues and false promises he had to endure throughout the season, "particularly with [a named KRU director] which are well documented."
He added: "It is clear to me that, throughout the RWC, and subsequently, actions taken by certain individuals in key positions have undermined the squad's strategy, preparation and ultimately performance. Planning and running a truly professional performance programme is impossible to do with the constant compromises, interference and sabotage that occur.
"I will not outline specifics around the poor professional behaviour towards me personally, but clearly this just adds further to my concerns.
"It is a matter of regret and disappointment that we have felt it necessary to take this decision.
"In accordance with my contract under clause 14, I will be exercising my right to terminate my agreement with a one month's notice. Accordingly, KRU can determine whether they wish me to work the month of August in accordance with the contract, or pay me the equivalent of one month's honorarium."
We will surely miss Coach Mike Friday for his great efforts.