On Sunday morning by 4am most Kenyans were awake not to prepare for a morning church service but to witness the much awaited boxing match dubbed the fight of the century. With many routing for the loved Manny Pacquiao who unfortunately lost through a unanimous decision to the champion Floyd Mayweather, his lifestyle of humility will live to inspire many for decades to come.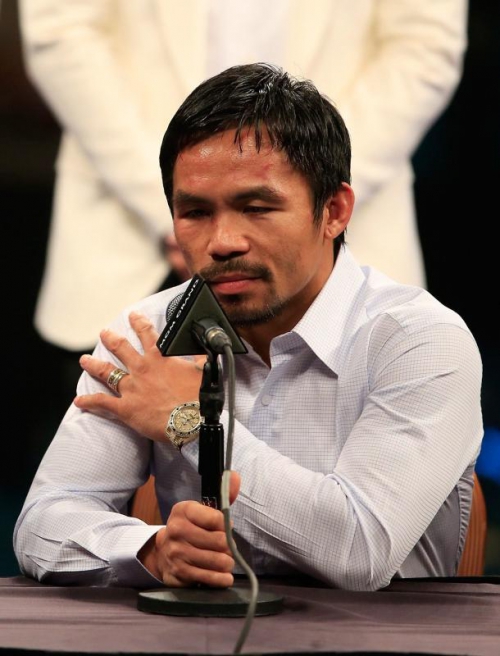 Manny Pacquiao in his words thought he won the fight but it seems that his efforts of putting Mayweather down could not bore fruits of breaking the champ's record of 48. Though he felt bad that he lost, Pacquiao still put his head high to thank all his fans around the world who prayed and supported him.
To all the fans, thank you for all your support. Thank you for always being there for me no matter what the outcome. I thank God for always guiding us through our lives. His plans are higher than our plans and His ways are higher than our ways. God Bless you all.
He ended his note with a verse from Romans 8:28 which says :
"And we know that in all things God works for the good of those who love him, who have been called according to his purpose."