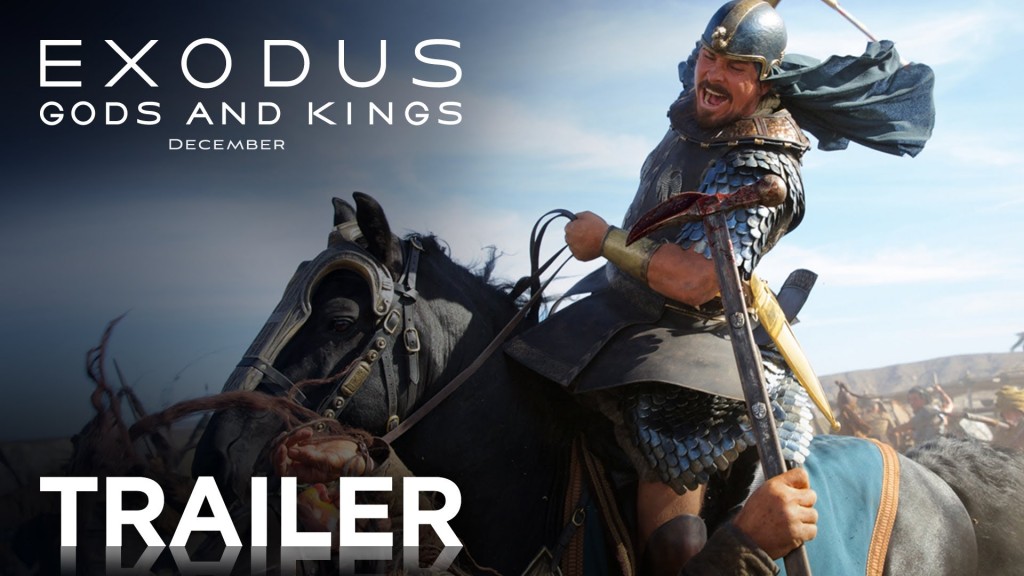 "GOD's Not Dead" movie  is an informative movie that shows the importance of believing in a supernatural being, GOD. This being the reason why it sold many copies to Christians and non Christians immediately it was released to the stores. Now months after its success in Hollywood there is yet another great film that is being released to the screens, "Exodus: GOD's and Kings" .
"Exodus: GOD's and Kings" , will also be successful according to my assessment after watching it's trailer. "Exodus" is a very colorful movie whose standard has been set higher than any other Christian film show before. You need to watch this trailer.
The trailer begins with this telling quote:
I came to tell you that something is coming that is far beyond you and I. This is about Egypt's survival, do you understand?"
That's Christian Bale as Moses talking to Joel Edgerton as Ramses in the new trailer for Ridley Scott's "Exodus: Gods and Kings." "Who has been telling you this?" replies Ramses. "God," answers Moses. So that's what you're dealing with here, a biblical epic that appears to mix parts of "The Ten Commandments," "Noah," "Gladiator" and "The Untouchables" into one massive spectacle of action, adventure and controversy.
Watch Trailer Below: