American singer, songwriter, pastor, and producer of Christian worship music Donald James/Don Moen and Lenny Le Blanc will be touring Uganda a live concert at Kampala and Makerere Univerity.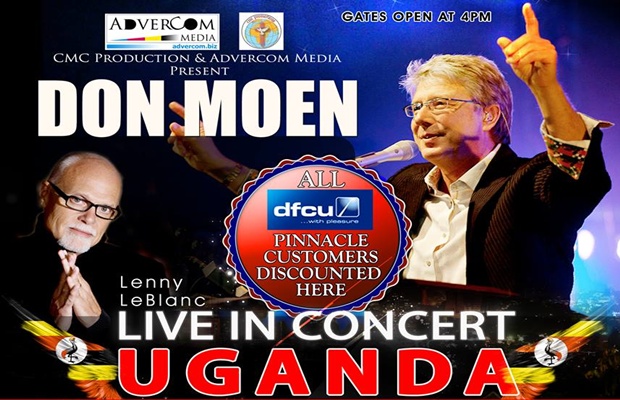 The two celebrated worship leaders will be in Uganda in early June for a three show visit. Their first show will take place in Victoria hall at Serena hotel on 1st June for only 120,000shs per head.  Later on Moen will proceed to Makerere University sports grounds where he will perform for students. Entry will be 20,000shs and 50,000shs VIP.
Moen's final concert will be held at Miracle Centre cathedral where he will lead a worship seminar. To attend one will have to part with 20,000shs.
(c) BigEye