The grateful Pastor Steven Simon and his lovely shook hands with well wishers at a fundraiser at St. John Haitian United Methodist Church, Boynton Beach, Florida. They were there to raise money for him because he was shot in the head during a road rage incident on Interstate 95, Marion County at the end of July.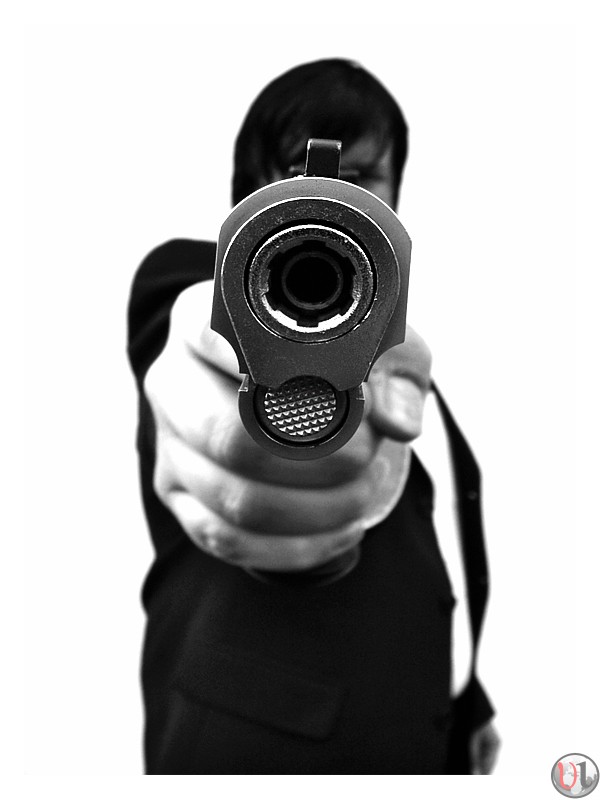 The pastor, 22-year-old Steven Simon, who was lucky to be alive after his ordeal, praised a miracle from God that saved his life. He also thanked the people for raising money to pay for his medical bills and any future treatment.
Simon went on to say that the only reason he was standing there today, praising the name of the Lord, was because God had stopped the bullet from going any further than it did and entering his brain. He added that one of God's angels must have taken the bullet for him.
The father of two, still wearing a bandage around his head to hide the scars, spoke bravely into the microphone about his ordeal, which began on July 31st after he flashed another motorist who had cut him off. He added that doctors said that he might not even live, but if he did, he was almost sure to have some kind of severe problem such as brain damage or blindness.
However, the brave young pastor stood in front of his congregation with no apparent signs of pain and praised the Lord for his miraculous survival and recovery.
Describing what occurred that day to enrage the driver of the other vehicle, Simon said that he only flashed his lights to warn the other driver to back off. He adds that he realized that it was the wrong thing to do when the driver tried to run him off the road.
During the ensuing violence that followed, Simon was hit in the head when the driver of a beige two-door vehicle fired at least two shots at him, according to Martin County Police reports. The police are still investigating the incident and no arrests have yet been made.
Simon's advice to anyone who encounters an angry driver while they are motoring is to take care not to anger them anymore than they are. He added, "When people are doing things that are not the right thing to be doing on the road, let them be."