Christian artiste Juliani met with National Bank CEO , Munir Sheikh, as the bank opened its doors to work with him under his project of Dandora Hip-hop city.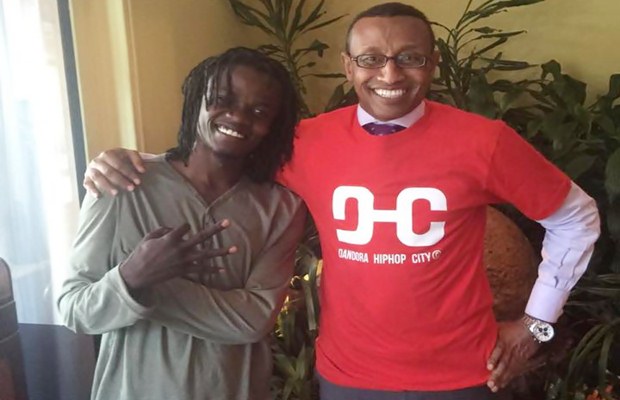 With that said Juliani would have been excited but little did he know that before he met the CEO at the Stanley he would actually meet two people who would make his day even brighter.
Juliani thanked GOD by saying :
Today was a good day! Met the National Bank CEO for lunch spent more than 2 Hrs discussing banking sector, youth market & synergies to work together! Just before the meeting, I bumped into IMG Sonko & Musembi QTV at the Stanley Loby! who committed in total 90 Bags of Cement for the renovation of the Dandora HipHop City an Art & Business incubator in Dandora. God is Good!
Dandora Hiphop city is a vibrant, creative, transformational art center that uses programs in Music & Art to inspire Kenyan youth towards a deeper appreciation of culture and tradition, empowering them to develop their own creative potential.
The Program's objectives are to:
• Provide a safe space for youths to share experiences, stories, and projects.
• Give youths a platform to express themselves through arts.
• Teach youths to use traditional and modern musical instruments as a means of expression.
• Give youth alternatives to drugs and crime.