Mr Googz on Tuesday evening took a message of hope to his friends as he shared about his transformation to becoming a born again Christian. Mr Googz revealed how he used to live and later on brought to light the new Googz whom GOD washed sins away and is now being  used for the great commission.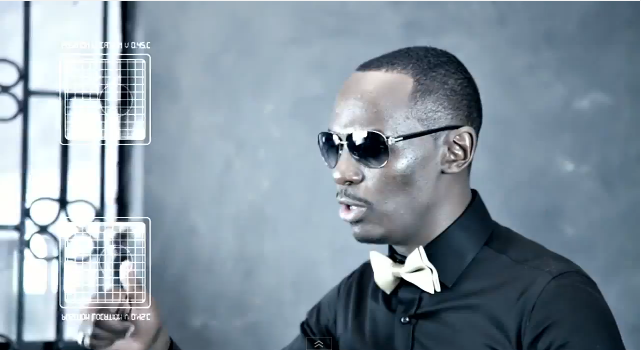 Mathew 28:19-20 is the verse that guides any born again Christian and Googz has been working on this since he saw the light as he says in his song Redemption.
"Therefore go and make disciples of all nations, baptizing them in the name of the Father and of the Son and of the Holy Spirit, and teaching them to."
Read his piece :
"When you hear Mr. Googz I want you to see God's divine hand that took a useless secular, lost, full of pride and in bondage to addictions guy- and through His mighty Love and Grace CHOSE him and washed him in His own blood, and made him a new creation.This He did not because I asked Him to do it -i didn't have enough sense to know what was best for me-
So the next time you hear the name MR. GOOGZ- i would love you to see how God's divine power can pick the vilest of all and transform them into a glorious miracle of a man-LISTEN God LOVES YOU NOT BECAUSE YOU ARE GOOD but because He just loves and cares for you
My friend Give your life to Him and watch Him pick your life that is wasted and turn it around JUST because HE LOVES you. GOD LOVES YOU.
IF you agree that am a different man then believe God is able to take your life and make it a wonder. ONLY BELIEVE HIM- BELIEVE IN JESUS ACCEPT HIM, NOW"
Photos courtesy [Ben Kiruthi]