Radio presenter
Caroline Mutoko

is one of Kenya's most influential women and the most amazing thing is that she fears GOD so much. Having a mentor as Caroline talking to you about how GOD is important in this life, you would be left speechless.

She has applied GOD's importance in her daughter's life as she took her to get baptized by in church on Saturday.
Caroline who is taken to be a straight forward kind of lady has so much love for her daughter "Nduku". This was shown by Caroline writing a prayer for her during her birthday which was just a special dedication for the adorable Nduku.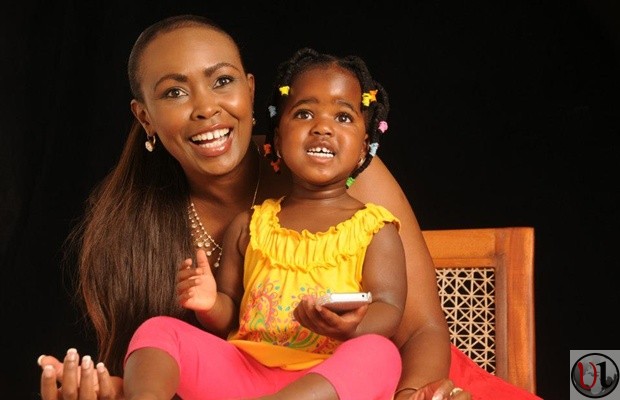 Nduku turned 3 years in December 8 and Caroline saw it was important to take her for baptism session on Saturday. This will surely be a great start for a better life for the Nduku having dedicated her Child's life to GOD.
Early infant baptism is a ceremony where a parent dedicates his/her child's life to GOD in prayer. In the Bible it was more of prayer dedication seen when Jesus was born, his parents Mary and Joseph took him to Simon to pray for Jesus. As it says in Luke 2:22
"Then it was time for their purification offering, as required by the law of Moses after the birth of a child; so his parents took him to Jerusalem to present him to the Lord"
Caroline "Mama Nduku" speaks of her daughter lovingly and how GOD brought her in her life by saying :
 "I am privileged to be her mother, I don't know why God chose me, but I honor the duty and the task besotted upon me and I don't take it lightly. She has blessed my life in more ways than I can count. I always say, I didn't adopt her, she adopted me" 
We pray for the well being of Nduku and may she grow to live in steps of our Lord Jesus Christ.