Governor Evans Kidero on Saturday thanked worship singer Don Moen and Lenny Le Blanc for making time to come and worship with Kenyans for 4 concerts that were held in Mombasa and Nairobi.
The worship singer who is celebrated for his heart of worship was gracefully thanked by governor Kidero for his songs and for promoting Kenya as a nation of peace and a nation that loves GOD.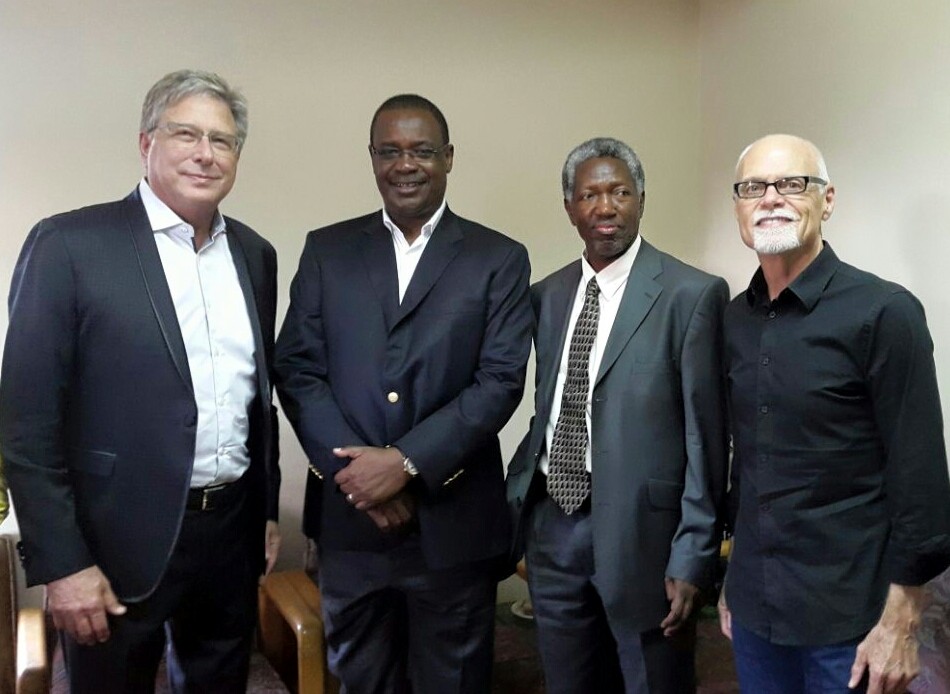 Governor Kidero on Saturday joined other worshipers at Nairobi Baptist where he shared about his love for Don Moen's music and what a privilege it was to host him in Kenya. In a brief speech the governor stated that Don Moen had come at the right time to give hope and restore confidence especially when Kenya had gone through a moment of mourning a month after 148 Kenyans were mercilessly killed at the Garissa University college.
"Don Moen, Lenny LeBlanc and your entire members of your great International Christian band. I was very honored that you came to Nairobi City.
Your worship songs have strengthened most of us in many moments of our lives. In times of Joy we have celebrated Jesus…… in terms of great challenges truly God has always made a way.
God brought you to not only worship with Kenyans but to strengthen us as well as restore confidence to the world that our land is a safe haven to come and relax while seeing the great beauty of our mountains; our great plains of the Mara; our pristine beaches at the Coast; while enjoying our rich and diverse cultural moments. KENYA HAKUNA MATATA"
The governor went further to quote a verse from Psalms 127 which speaks of GOD's protection over a city :
"The word of God says in Psalms 127: verse 1 "Except the lord keep the City, The watchman wakes but in vain."
Thank you Don because today you remind us of this: Our Lord is in charge of this City and I know that all is well…… and it shall remain well to his glory."