Celebrated Christian singer, Eunice Njeri glorified GOD in the highest after she landed her first major deal as a christian artiste. Eunice Njeri will be working with a car company called Imotorize ltd a registered limited company whose sole aim is to enable individuals and business access the cars of their choice with the aim of promoting their brand and services.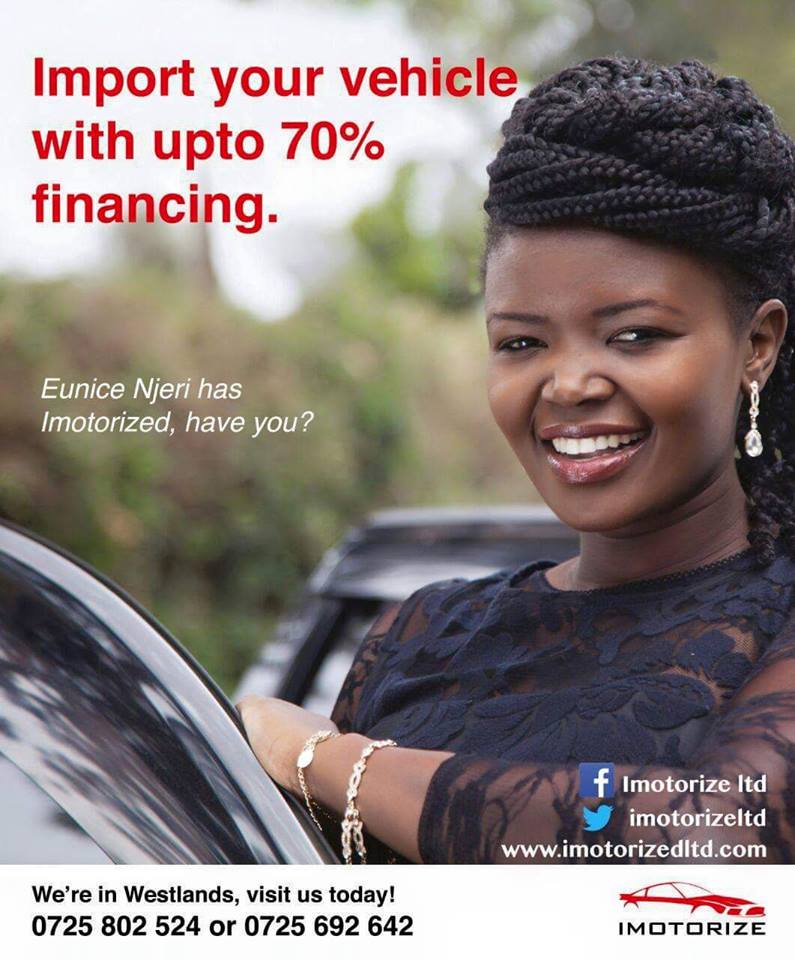 Eunice Njeri revealed that the feeling was exciting as this is her first advert as a gospel singer and stated that all glory belongs to GOD.
"Coming soon to a billboard near you!! #Imotorize #myFirstTimeOnAnAdvert #WayToGo #GloryToGod,"

Eunice Njeri shared with her followers.
Imotorize Ltd will be rolling out their brand awareness campaign of selling their business model and they will be partnering with brands like Eunice Njeri to create more attention to what they do. The business model entails a client identifying the vehicle they'd want to own, then pay a deposit of 30% if you prove you can pay for the car it is then imported from either Japan or Dubai depending on the cost and the quality of the vehicles. The 70% balance of the vehicle is paid on an agreed period of not more than twenty four months at an interest.
Opinion :
This is a great step for
Eunice Njeri

who has blessed many souls through her worship music. Or what do you think ?

Share a comment below