In the current new Millenium we have seen the 1st ladies of the world celebrating birthdays and some of them have just left people awed by the celebrations.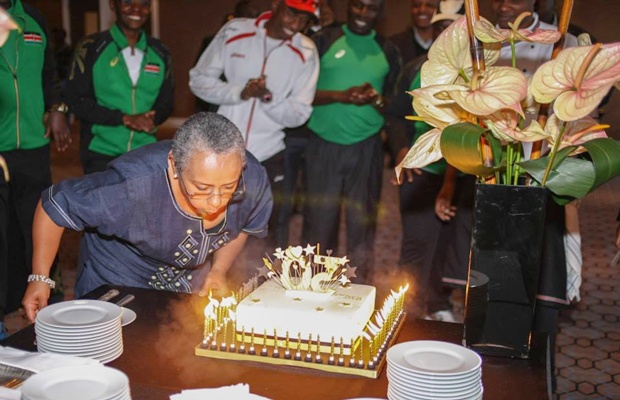 Our dear 1st Lady Margaret Kenyatta currently preparing for the London Marathon for her Beyond Zero Campaign celebrated her 50th Birthday on April 08th.
First Lady Margaret Kenyatta celebrated her 50th Birthday in a joyful ceremony that was attended by Former First Lady Mama Ngina Kenyatta, her marathon team members and staff from her office. Among other gifts she received a birthday card from former First Lady Mama Ngina Kenyatta during her 50th birthday celebrations in London.
See Photos