Senator Mike Sonko is known for his generosity in giving back to the society which were words he reiterated during his campaign in 2013. He has done it and continues doing it and now he has gone further to show his payslip which he used to give back to the church.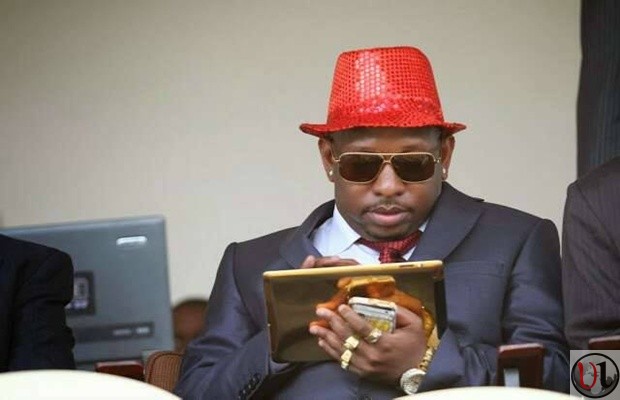 From his statement he says :
I did what i have always promised since I joined politics in 2010:- giving my salary back to wananchi. This time I directed my full salary to do the work of God in churches by giving my offering & contributing in various church harambees. As the bible says "give so that the house of the Lord should not lack."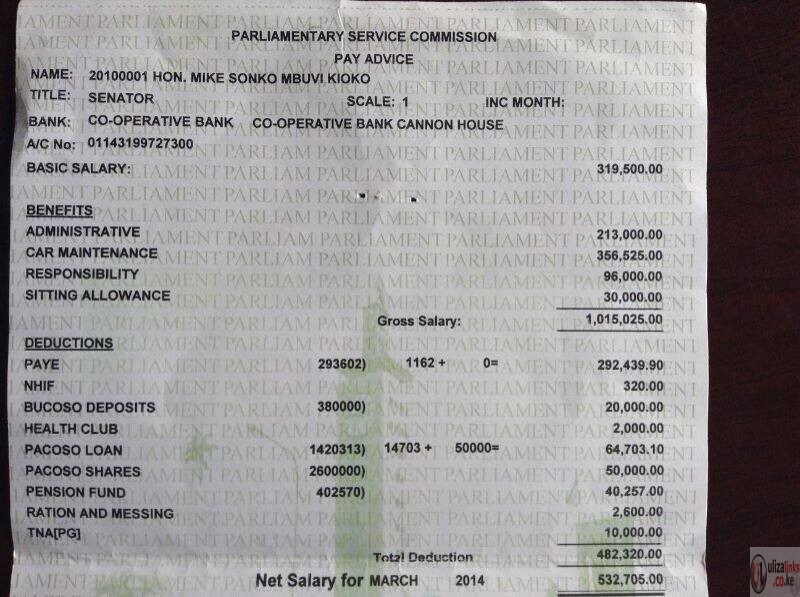 From the April pay slip gross salary of 1,015,025/= after refunding back all savings deposits & other deductions like NHIF, PAYE, the 50,000/= loan ( he is deducted for plastic surgery & bills 4 sinai victims) etc. to his gross salary. Then he divided his salary amidst:-
Nairobi calvary temple Buruburu-50,000/=;
Pentecostal church eastleigh (kiambio)- 50,000/=;
AIC Jericho-100,000/=
PCEA bahati-100,000/=
Pcea Kangemi 30,000/=; FPFKChurch Kibera 30,000/= ; Kawangware Methodist 30,000/=;
Pcea Lunga Lunga. 30,000/=; St. Francis Assis Mombasa 30,000/=; Sister Vivenzia memorial foundation 50,000/=; Pcea Umoja. 30,000/=;
Pcea Kangemi 30,000/=;
Jesus winners ministry Roysambu 30,000/=;
Makongeni SDA Kshs 40,000/=;
St. Joseph Catholic Church Mumbi Muranga 200,000/=; Aic yakamete Ngelani 100,000/=; 450,000/= foodstuffs, medicines, hiring of Doctors, nurses & lab equipments for a free medical camp I hosted yesterday & 200,000/= to Teen Challenge Kenya in a fund raiser for construction of a modern rehab centre for Nairobi youth to fight against drugs. & alcoholism.
Some may call it show off, pride, but it is not pretence."
On stating why he did this ? Sonko said
It is a journey to self realization. Just like Psalms 105:1-2 says, "Give thanks to the Lord, proclaim his greatness: tell the nations what he has done…"
I believe that true generosity is when you give your all, and yet you always feel as if it costs you nothing. But the secret is this: God's work done in God's way will never lack God's supply.