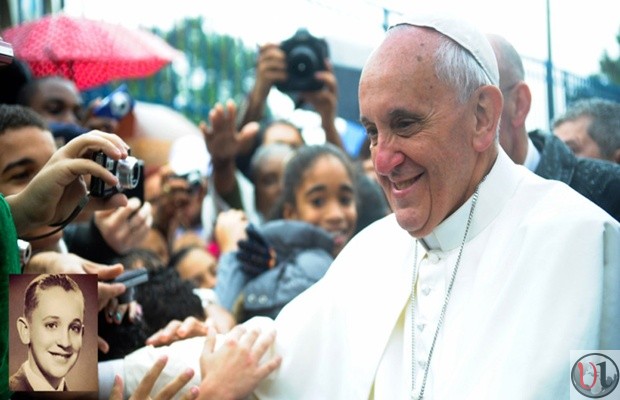 Pope Francis encouraged mothers to breastfeed their children during a baptismal service at the Sistine Chapel on Sunday.
"You mothers give your children milk and even now, if they cry because they are hungry, breastfeed them, don't worry…Because they are the most important people here," he said, reportedly departing from his prepared homily to expressly reassure that breastfeeding was acceptable.
Francis baptised 33 infants in total, and asked those gathered to remember those across the world who can't afford to "give food to their children".
The Pope has previously voiced his support for breastfeeding. In an interview with La Stampa in December, he recalled an encounter with a mother at a general audience whose baby was crying.
"I said to her: 'Madam, I think the child's hungry.' 'Yes, it's probably time…' she replied. 'Please give it something to eat!' I said. She was shy and didn't want to breastfeed in public, while the Pope was passing. I wish to say the same to humanity: give people something to eat!" Francis said.
"That woman had milk to give to her child; we have enough food in the world to feed everyone. If we work with humanitarian organisations and are able to agree all together not to waste food, sending it instead to those who need it, we could do so much to help solve the problem of hunger in the world. I would like to repeat to humanity what I said to that mother: give food to those who are hungry! May the hope and tenderness of the Christmas of the Lord shake off our indifference."