UAE-based Asamoah Gyan has defended his inclusion in CAF's preliminary cut of 25 players for the 2013 African Footballer of the Year award.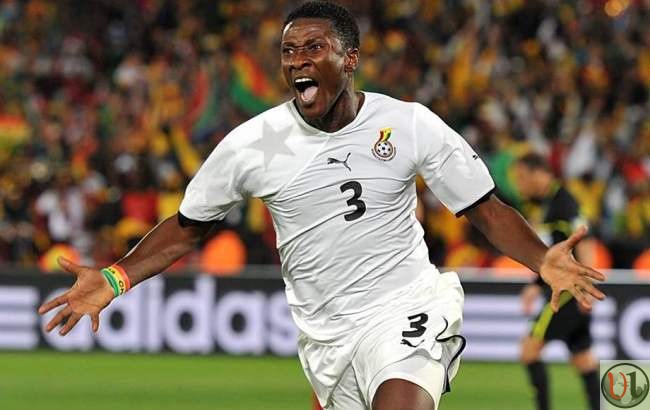 Gyan is less regarded since moving from English Premier League side Sunderland to Al Ain in the Arabian Gulf League.
Nominees like Yaya Toure (Manchester City), John Obi Mikel (Chelsea), Didier Drogba (Galatarasay) and Pierre-Emerick Aubameyang (Dortmund) seems to have the upper hand.
But the Ghana captain, who emerged the top scorer and spearheaded his side's league title, believes he did enough for the year under review.
"I scored almost 40 goals for my club, I qualified my team (Ghana) to the semi-finals of the African Cup of Nations just this year," Gyan told football 411.
"The people that selected me know that I have done well and that was why they named me in the final list.
"It's not easy for a player to score almost 40 goals for one club a season, so for me I will continue to do what I know best, and that's play and score more goals for my club and country and if it's my time I will win the award."
The winner of the 2013 African Player of the Year will be announced on 9 January, 2014 in Lagos, Nigeria.