The issue of dressing is actually getting out of hand and it seems a protest in the street was not the major solution to this. Hours after the My Dress My Choice procession in the CBD by Kilimani Mums another woman was sadly stripped in Kayole area and injured in the process.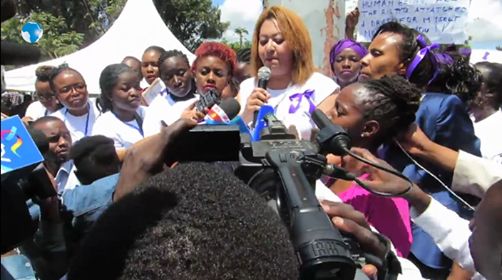 The woman who was walking in the area of Kayole was stripped naked and one of  the men who allegedly stripped her naked bragged about it on face book.  Harry Bayo created a stir on Facebook on Monday evening when he posted that : "We have striped another in Kayole".
Something needs to be done about this as women are now under attack from men who feel that they can take the law in their own hands. The victimized woman was admitted at Mama Lucy hospital where she is currently recovering from the bruises in the incident.
Police responded to the incident and arrested over 100 people in Kayole to help in identifying the suspects.
More to come.