Tendereza show host DJ Sadic will in a few weeks time make his debut in acting. The award winning deejay will be featuring in a play called Men, Money, Gold And Finger where he will be taking the role of a guest actor.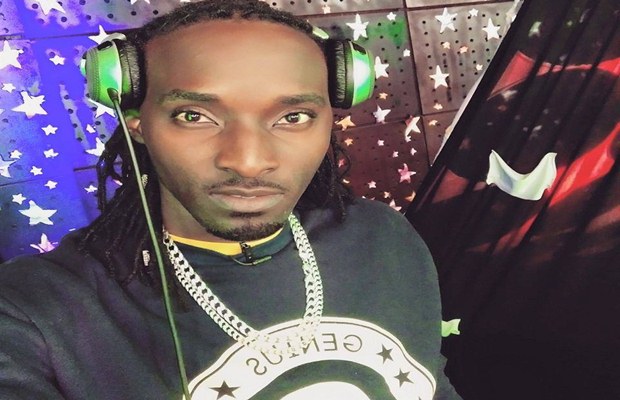 The deejay who has graced your tv screens for years now since he started his journey at NTV will now be taking another step when he tries the role of reading the script rather than a teleprompter.
He shared of his excitement by saying :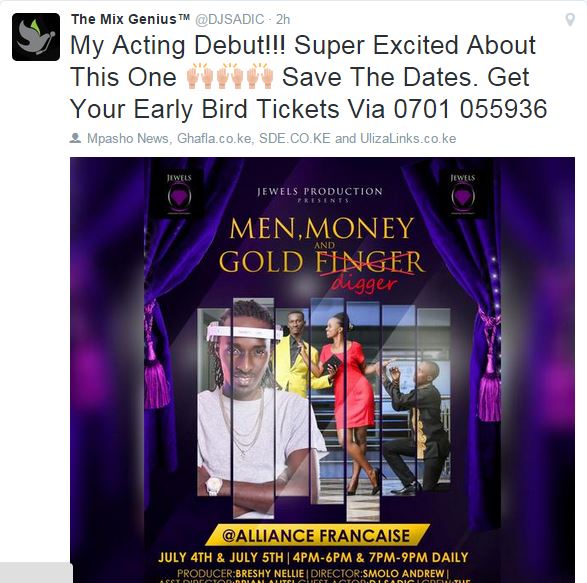 The play will be taking place in July at Alliance Francaise.