Immediately after the analogue switch off of the three leading media station comedian Eric Omondi noticed a gap in field and decided to come up with his own Tv station . The station dubbed as "news at 9" is normally aired on Instagram platform where is he invites celebrities over to anchor.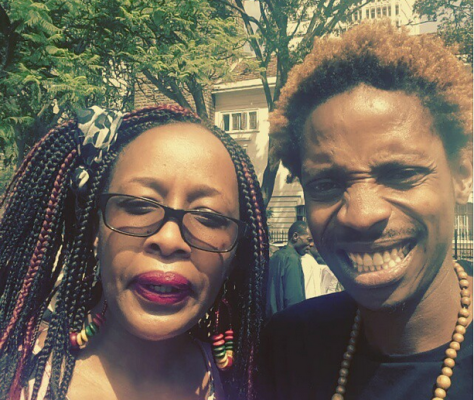 Yesterday Eric decided to host the lovely citizen Tv's news anchor Janet Mbugua where they together presented the 9 pm news.
See lovely photos of them during the news cast.