On 3rd February, the director of medical services Dr. Francis Kimani announced the Cholera outbreak after an increase in cases of Acute Watery Diarrhea (AWD) in several counties in Kenya led by Migori County which has since faced 915 cases of cholera and 12 deaths.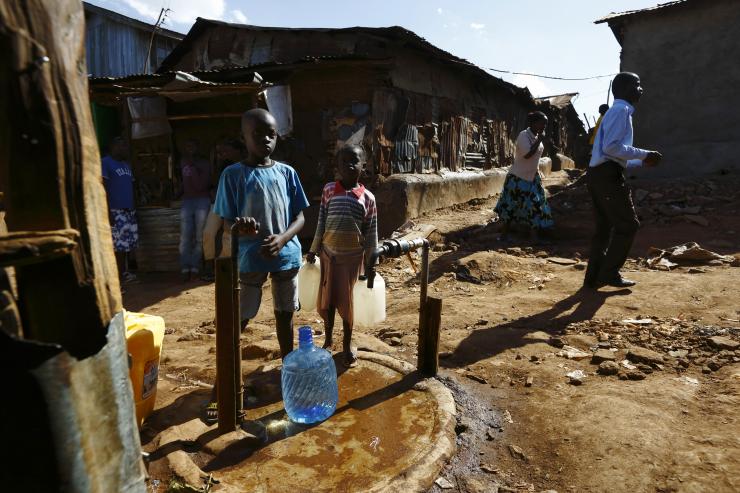 Homabay county follows with 377 cases  5 deaths, Muranga 278 cases and 10 death, Bomet 272 cases, 2 death, Nakuru 100 cases and 12 deaths and Mombasa 69 cases and 5 dead. However even Kiambu, Lamu, Kisii and Thika are also affected. As at May 2015, there are 2156 cases  of affected persons with Cholera with 42 deaths countrywide.
Nairobi governor Dr. Evans Kidero banned food hawking, issuing a warning of arrest for anyone found hawking food.In a statement on his Facebook page Kidero said " Food hawking has been banned from now henceforth within the CBD until the outbreak subsides,".
Nakuru Governor Kinuthia Mbugua also banned the same act and led the county assembly in carrying a massive clean-up. At that process, many kiosks were destroyed.
Cholera is an infectious disease that causes severe watery diarrhea, which can lead to dehydration and even death if untreated. It is caused by eating food or drinking water contaminated with a bacterium called Vibrio cholerae.The disease is most common in places with poor sanitation, crowding, war, and famine. Common locations include parts of Africa, south Asia, and Latin America.
Vibrio cholerae, the bacterium that causes cholera, is usually found in food or water contaminated by feaces from a person with the infection. Common sources include: Municipal water supplies, Ice made from municipal water, Foods and drinks sold by street vendors,Vegetables grown with water containing human wastes, Raw or undercooked fish and seafood caught in waters polluted with sewage.
When a person consumes the contaminated food or water, the bacteria release a toxin in the intestines that produces severe diarrhea.It is not likely you will catch cholera just from casual contact with an infected person.
Signs and symptoms of dehydration include: Rapid heart rate, Loss of skin elasticity (the ability to return to original position quickly if pinched), Dry mucous membranes, including the inside of the mouth, throat, nose, and eyelids, Low blood pressure and Muscle crumps.
If not treated, dehydration can lead to shock and death in a matter of hours. Preventions against cholera include Washing  your hands with soap and water, drinking  clean or boiled water, wash any fresh fruits or raw vegetables in clean water and avoid shellfish from areas of potential contamination.