Floyd "Money" Mayweather Jr. was awarded the WBO welterweight title when he defeated Manny "Pac-Man" Pacquiao on May 2, but it was announced Friday that the 38-year-old megastar was stripped of the championship because of a lack of compliance.
ESPN.com's Dan Rafael passed along news of the decision after the committee's vote on Monday. Rafael was the first to report on July 3 that the World Boxing Organization would likely take back its 147-pound belt from the undefeated Mayweather.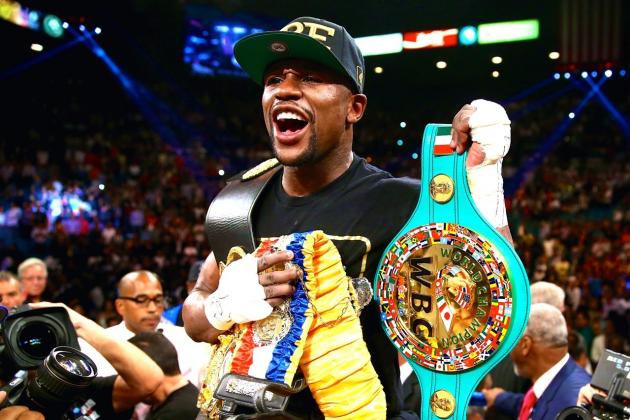 According to Ryan O'Hara of ThaBoxingVoice.com, Mayweather declined to pay the $200,000 sanctioning fee for the title by the deadline. Also, he decided against vacating the WBA and WBC junior middleweight titles, which was necessary since boxers are not permitted to hold world championships in multiple weight classes, per Chris Williams of BoxingNews24.com.
After his huge victory over Pacquiao, Mayweather initially expressed his desire to vacate the titles he won, according to ESPN.com's Brett Okamoto:
I don't know if it will be Monday or maybe a couple weeks. I'll talk to my team and see what we need to do. Other fighters need a chance. Give other fighters a chance. I'm not greedy.
I'm a world champion in two different weight classes. It's time to let other fighters fight for the belt.