A couple residing in Zimmerman Nairobi is  now rejoicing after their 2 year old child who went missing with a house-help was found safe and sound.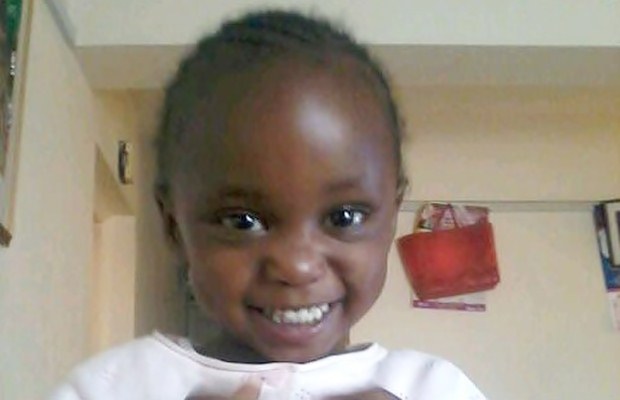 According to Nairobi news : Mr Njagi and his wife Josephine left their daughter, Annabel Wanjiku, in the house on Monday at around 10:30 am with her care giver who had started working for the family only six days ago.\
The house help, Joyce Nekesa Wafula, was hired by the family the previous week on Thursday through an estate bureau called Betty Bureau.
The couple had made sure they obtained copies of her identification documents.
They say she had attended to all household chores properly and had taken care of the children to their satisfaction.
"I had no problem with her work whatsoever and so when I was leaving for work on Monday, I was confident she would take care of the house," Josephine told Nairobi News.
On Monday however, after the couple had left for work, Nekesa is said to have been last seen at the elder children's school where she had gone to deliver their lunch boxes.
When Mr Njagi came back to the house after work, he found both his toddler daughter and house help missing.
The baby was found on Wednesday afternoon.
(c) Nairobinews