Renown gospel artiste Ringtone Apoko is one of the top artistes who never misses a headline on the print world. Probably for the wrong reasons at times but this time he has decided to do what he terms as his calling from GOD.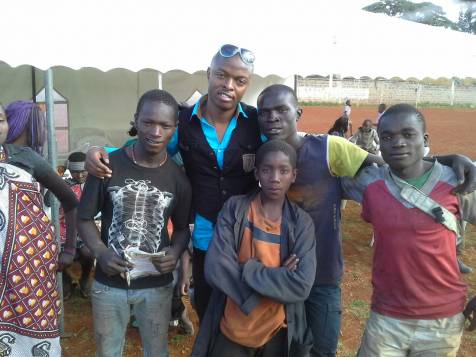 Ringtone Apoko has started a street mentorship programme that is aimed at reaching street kids in the country at large. Ringtone started his tour of the streets in Nairobi at Kariokor where he had a talk with street kids and even gave them something to eat in return.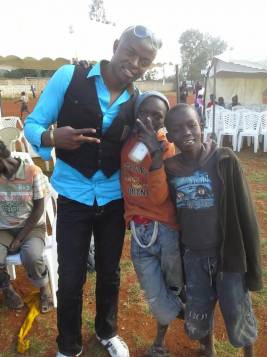 Speaking to Mpasho he says :
"I have started a street mentorship program to reach out to the boys and girls on the street. I plan to mentor, motivate them using my experience, feed them and give them ideas on how to survive on the streets in peace like I did. I intend to travel across the country and do this in major towns.
Last week I launched the program in Kariokor in NAIROBI and I managed to gather over 200 street boys and girls and there street families. I feel that God has blessed me and opened doors for me so that I can share and inspire people especially those from background like where I have come from.
I urge the minister in charge of children affairs and the minister for devolution to work with people like me because we have a rich experience from the streets that can help the government to solve the streets children issues and crime at large."