Who could have guessed that one day in this beautiful country, that we would see the 1st Lady running in a marathon. Well the current 1st Lady
Margaret Kenyatta

took to the road to break normal protocol by becoming the 1st First lady to run and finish a marathon in the globe.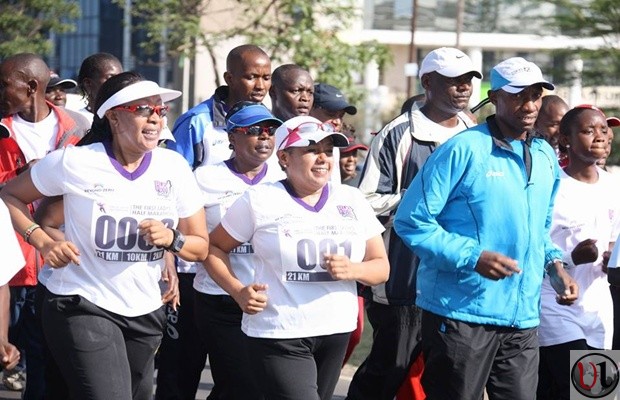 This was not just running but she was running for a great course which she initiated herself called the "Beyond Zero Campaign". Very graceful she was as she came to finish the race at the finish line she was met by her husband hands H.E President Uhuru Kenyatta.
This was one moment that showed that this two share a strong bond personally if not to talk of their national duties.
Some of the moments of the marathon are seen below :