Note : For the purpose of confidentiality the story we share today shall not have the name of the person revealed.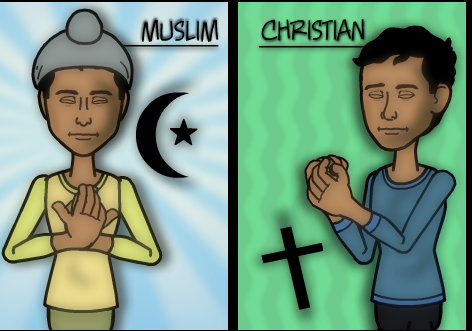 We bring you a story of a young Kenyan who testifies of how GOD changed his life after giving his life to Christ. Now living with a foster mum, the lad reveals his life transformation after being kicked out of the house by his family for living Islam for Christianity.
"I am aged 20 years old and am a believer and a fully born again christian.I was born of a Muslim mother and a staunch Muslim father automatically making me a Muslim.In my life i have witnessed what Islam means first hand.I always was ,made to believe Islam was the only true religions and the rest were bogus,Islam means peace and ………………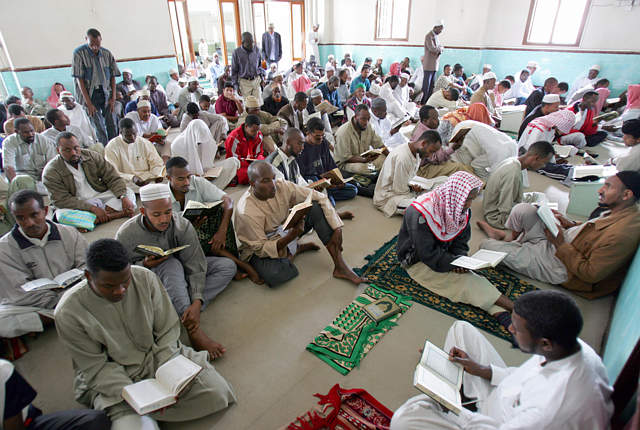 What i can authoritatively say is that from my few years on earth as a Muslim i never had peace,i always strive to please the entire Muslim community and they never cared how hard i strived to do just that.J
Just like any other Muslim child I was taken top duqsi (quranic school) then to madras before enrolling for what they termed as secular education.

Fast forward to 2010 when I became of age (16years)I started getting onto the internet researching and reading the bible and comparing it with the Qur'an and LO! I DISCOVERED I WAS LIED TO ALL THIS WHILE,A WHOLE 16 YEARS OF MY LIFE WASTED.
Nonetheless slowly by slowly i started drifting from Islam and slowly sinking into this Holy book which i was always told that was forbidden for me and now it dawned on me the reason why-It made sense more than i could have ever imagined.
THE BIBLE always seemed to have answers to my ever nagging questions. I got a whole different perspective of life and got to know my real God and how always he made me feel loved and always had a way for me.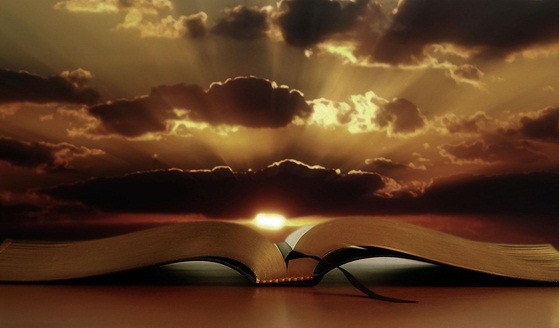 Having lived in a border town I got to know first hand the true nature of Islam fully brought before my very own eyes courtesy of the Islamic militia Alshabaab.
I witnessed the grotesque actions they did in the name of Islam"the religion of peace"among the many i witnessed some stood out;-
1.the stoning of an expecting mother just because the child she was carrying was as a result of rape
2.the beheading of a man who's only mistake was being at the wrong place at the wrong time.
3.beheading of soldiers whose only crime was working to fend for their families
4.looting of business premises in the name of giving zakaat and many more
i got in touch with a friend from Norway who i confided to and he encouraged me and i truly remember the words he used(Welcome Bro to the light).
I got into the habit of praying in my room every day and I was at peace
I got so relieved having made the best decision of my life so far.
My happiness was short lived as one day while i was kneeling down sunk in prayer to the Almighty the door flung open and in came my uncle who literally jumped on me raining blows and kicks on me.I tried calming him d own but he was not the type to listen to a "murtad" or any other kafiri and I only deserved death,A fate he would be much obliged to offer me.
I managed to get out of his grip and took to my heels,i hitched a ride from one of the miraa carrying double cabins and I landed in Nairobi having knowing no one i crisscrossed town and using my savings i booked myself a lodging in Eastleigh where i stayed in for 15 or so days praying to God to give me a way and he sure did.
I stumbled upon a blood appeal by one famous blogger,realizing i was of the same blood type i called the number and went to the hospital,after all was done we parted ways but i kept in contact with the madam primarily to know how her mum was fairing on and one day i got my self opening up and thus she agreed to meet me and the rest as they say is history thanks to Jesus Christ.
I wish to thank the following for aiding me in my quest for divine intervention and being with me throughout the journey to the true faith
1.Kevin Bahati-Through your songs you mentored my heart to the core,your songs always gave me the heart and motivation i need when goings were tough
2.Ringtone-Sir you are a true testament of a true servant of God and your story really mentored me to who the decision i chose to make.
3.Daddy Owen-I always listened to your songs while i was depressed and i truly believe God would give me just dakika tatu to show them why i praise Him
4.Sarah K-what is it that Jesus cant do?All i had to do was name it I thank you for that motivation
The list is endless.I know God has a plan for my life and I will forever praise him for that.
Jeremiah 29:11 says 'For I know the plans I have for you," declares the LORD, "plans to prosper you and not to harm you, plans to give you hope and a future.
Join me in this short prayer
Father in Jesus might name i come before you,Humbled to be a servant of yours in blood flesh and spirit.I thank you for the life you gave me and the blessings you shower upon me,I lift your name up high as i know there is none like you Jesus,Father forgive us our sins and cleanse us of the devils wicked ways.Lord i thank you for my mentors,many of them don't know that but they really helped me when i needed encouragement,May you bless them and continue to guide them fulfill your word on earth.Lord grant me the best in life and i know you have the best in store for me. I do pray all this believing and trusting in Jesus' name.
God bless you