News that we broke a month ago was that celebrated Henrie Mutuku was to make a comeback to the gospel music scene after 10 years away. Now moving ahead we break another great news as Henrie Mutuku is no longer single as she got married to her long time boy friend on Easter Monday.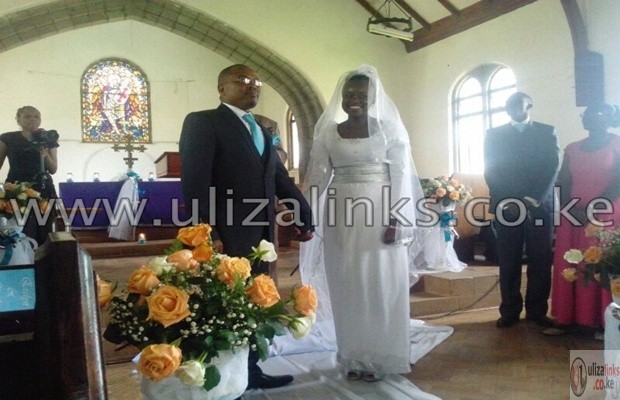 While Christ's resurrection was being remembered by thousands across the world, Henrie Mutuku was saying "I Do" at a chapel in Limuru Girls High School. The wedding was a public wedding but very few could have noticed that renown Henrie was actually getting married at that place.
Watch Her New  Video Langu below.
At around 8.30 am in the morning the invited guests arrived to witness the great occasion who were mostly friends and family . No music playbacks were playing but the sweet harmony of the accapela singing hymns could be heard  in the church.
Then the time came for Henrie to walk down the isle to meet her now Husband and as expected she said a lovely "Yes I Do".
This will be a moment that Henrie Mutuku would remember for sometime having just returned back in Kenya 2 years ago. We wish her all the best in her marriage as she now enjoys her honey moon.
Watch Her New  Video Langu below.