LOS ANGELES — In spite of widespread controversy , the second season of a reality show spotlighting the lavish lifestyles of six Los Angeles mega church ministers is scheduled to air later this year.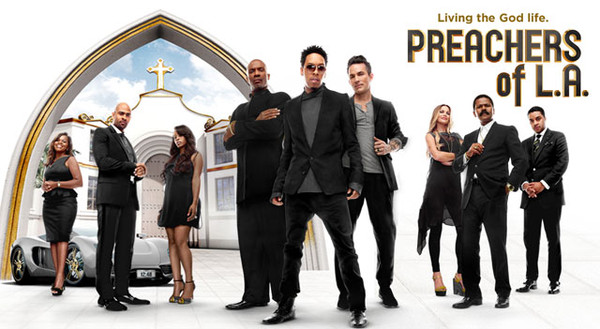 As previously reported, Preachers of L.A. first aired on the Ox y gen Network last fall. T he reality show features six mega church ministers who claim their material wealth—including ex pensive cars, large mansions, and designer clothing—is a sign of God's blessing.
"The Bible say s that I wish above all things that you would prosper and be in health ev en as y our soul prospers," Clarence McClendon, one of the show's ministers, said last y ear. "I believ e that."
"T he Bible say s that those of us who sow among us should reap from us, and that's implying that preachers should be taken care of," stated Jay Haizlip, a skateboarder who pastors The Sanctuary of Huntington Beach and is also featured on the show.
Although Preachers of L.A. attracted a large viewing audience during the first season's airing late last y ear, many Christians have criticized the show's content and message.
"Any preacher I hav e ev er know liv ed a humble life," one commenter wrote on a film rev iew website. "It makes me sick to see men of God flaunt wealth like these do."
Even a few celebrities have likewise spoken out against Preachers of L.A. Gospel singer Kirk Franklin assured people that he would never appear on the show, telling comedian D.L. Hughley that he was "v ery disappointed" by the first season. Hughley agreed, say ing the show portrays a misrepresentation of Christianity and the gospel.
"I lived in L.A. my whole life, and to me, I thought the purpose of that show was to drag nonbeliev ers, people who don't hav e access to God and don't hav e relationship with Him, that it would be so attractiv e that it would draw them to Him," Hughley stated, according to the Christian Post. "I think it's done the opposite."
In an interview with T V personality Wendy Williams last November, the Preachers of L.A. ministers defended their prosperity teachings and luxurious lifestyles.  Ron Gibson, one of the show's six ministers, suggested that his personal acts of ministry make him deserving of the exuberant wealth.
"You know, [the critics] don't see the schools I'v e built, the Christian academies, the boy s home I have, the 1 ,200 homes, the work I do in South Africa, in Nairobi, Kenya, the Dominican Republic," he contended. "T he Bible lets us know, 'T he laborer is worthy of his harv est,' and [critics] just need to be informed before they come in."
"I'm a Christ-like person," he later stated.
During the interv iew Wendy also asked Deitrick Haddon, who will also be featured in the second season, to ex plain why he got another woman pregnant who was not his wife, and who Haddon likened to his "angel".
"Y ou filed for separation with the intent on getting a div orce," Wendy stated. "No, we were div orcing, yeah," Haddon interrupted. "Oh, y ou were already div orced?" Wendy asked. "No, div orce process," Haddon responded. "Y ou were in the process of the div orce? T hat's what I mean,