Worship Singer Eunice Njeri is set to support A Benefit Concert for Turkana Churches In Canada.
This is one lovely lady, soft spoken but with a big heart to serve the needy. We respect her alot for her passion of gospel music ministry which is such a big thing for us who chose Christ.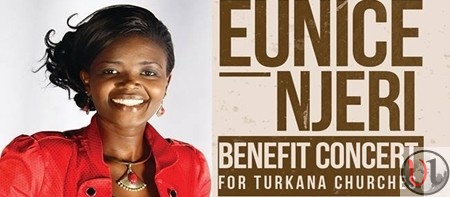 She will be supporting a Benefit Concert hosted by the River Of Life church situated In Canada which is aimed at raising funds for planting new churches in Turkana.
On an interview with her she said:
"We work together with Pastor Wilson,who oversees all the churches started in Lodwar and all Money raised shall go towards church plants and support in Turkana. "
The event will be on June 7th at River Of Life Church 2820 18E Avenue N Lethbridge AB (Canada)