Spotlight producer Eric Omba was shocked yesterday when his car rear window was shuttered while he was heading to his house. The producer who is also a pastor at Omba Ministries couldn't believe his eyes when he saw his rear window once intact now splintered into small pieces of glass.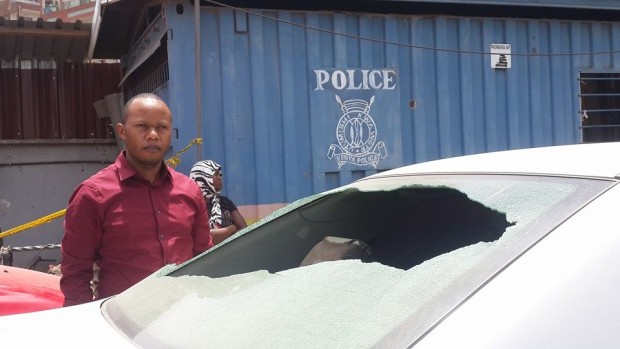 "BAD NEWS :I HAVE BEEN ATTACKED WITH UNKNOWN PEOPLE ,THEY BROKE MY CAR. KEEP PRAYING FOR ME GUYS.THE DEVIL IS A LIAR." Eric Omba posted on his facebook page.
Uliza Links contacted him a few hours later and he stated that he is still gutted about the incident but he is glad that they didn't harm him and that nothing was stolen. He wen't further to state that he had reported the incident at a  police station located near his place and hopes that all things will be sorted out.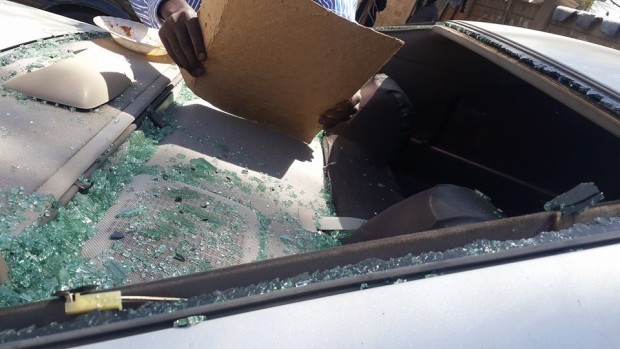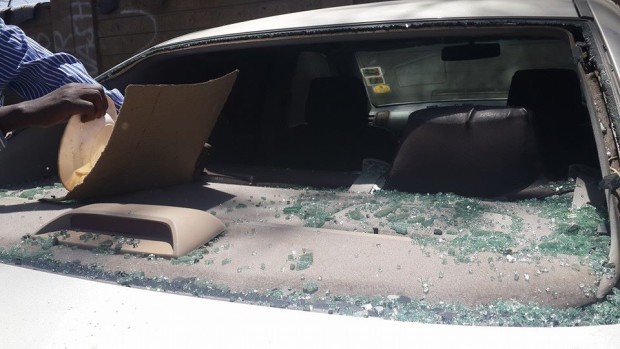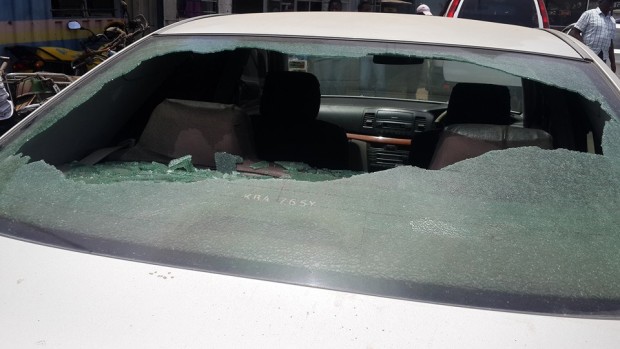 This car incident came prior to another break in that happened on Wednesday night when gospel artiste Princess Faridah was robbed at City Market while in the company of her husband.
Let's keep praying for them.