This would be the most shocking and weird story i have ever heard in my entire life as a born again Christian but when i hear this i feel happy because I Know Christ Is Coming Soon.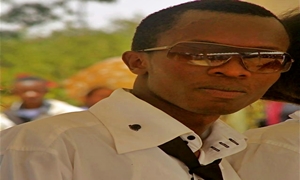 So with the topic of homosexuality and lesbianism trending now not only in Kenya but also in the world this one was an indicator of the current on goings.  So a gay(guy) from Kenya called Billy Frank who is currently in the USA and asked him if they can have an experience??
What does the Bible Say :
Leviticus 18:22
"Do not practice homosexuality, having sex with another man as with a woman. It is a detestable sin."
So It is a sin and its just so immoral to even think about it.
This is what Billy Frank said :
"What madness is this….kwani what's happening with this gay thing in Kenya some guy just called me all the way from Kenya telling me he is in love with me…he want us to have an experience …what is going on!!!!!
And this guy is so serious he is still calling me and he wants me to believe he got my number from gay group in Kenya what's wrong with him ?the worst is that he knows me very well and he knows my stand in salvation did it come this far?when did it come this far? "