The Nairobi rains have drastically affected the movement of vehicles from one location to another. This is something that you would rarely see in Nairobi but for the past few weeks it has been raining heavily leaving others stranded at work or stuck in traffic for almost 12 hours.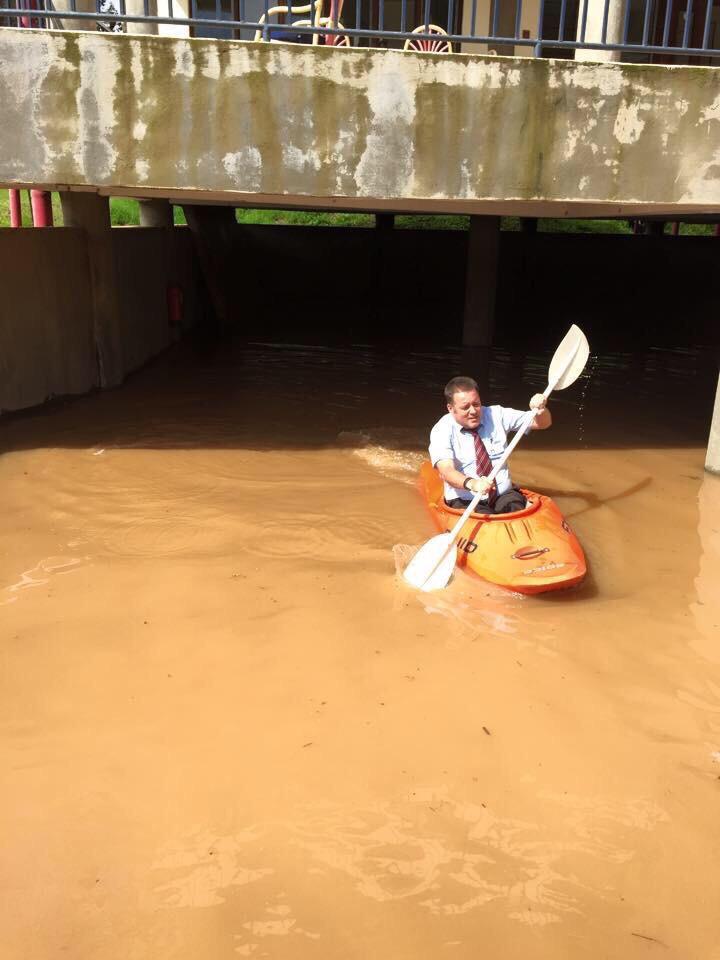 For an interesting case the headmaster of Braeside school located at Gitanga road was not left out in the floods efffect as while he prepares for classes in the morning he has to remember to carry his canoe that he will use to navigate from his parking area.
Something of concern is the health issues that arise and even the risks that come to play when it rains heavy in the city. The flooding has been heavy for the past few days with even other cars getting stuck in the middle of the road or even washed away by the rains.
The county has to do something about this as this case is getting worse by the day.