Angela Chibalonza

was one of the most talented worship singers we had in our nation not until her untimely death that left many shocked by her passing. Angela Chibalonza is still one of the most highly paid singers in Kenya as her music still sells even though she is not part of us anymore.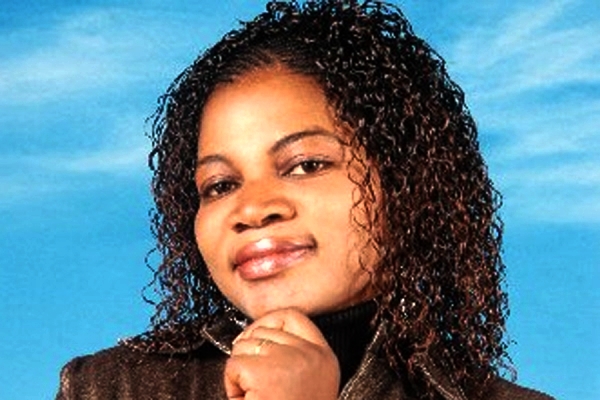 On Monday Kenyans remembered the passing on the Icon who passed away 7 years ago on 22nd December after a ghastly road accident. Many recall the breaking news we saw on tv that the late icon had passed away after their car rammed into a lorry along the Naivasha-Nairobi highway while they were returning to Nairobi from a performance at Egerton University in Njoro. On a lighter side more than 100 students gave their lives to Christ and on the other note we were left shocked by her leaving and not seeing her again just for a while till the 2nd coming.
Her death occurred a week before releasing her latest album, Nimekutana na Yesu, scheduled to take place on 29th September, 2007 in Nairobi.
She left her four-year husband, Elisha Muliri, &their 9-month old baby.
Angela Chibalonza was born on 26th November, 1976 in Congo.  After completing her secondary school education in 1996, she came to Kenya in what she described as a call of God &also to pursue her music career.
As a gospel artist, she released several albums such as;
-Nikuabudu
-Jina la Yesu – 1998
-Mwisho wa dunia – 1999
-Ninapotembea – 1999
-Nimekutana na Yesu (Latest)
She sang in Swahili, Congo &sometimes French.
She died in a road accident on Saturday morning, 22nd September, 2007 with her driver- Kennedy Oluoch &vocalist- Nimrod Makori.