One young Kenyan
Lupita Nyong'o

once said no matter where you are from your dreams are valid and these two young guys are pursuing their dreams in music no matter their back ground.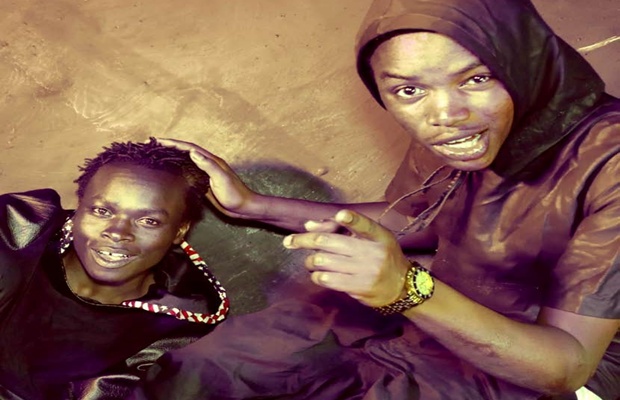 Maxwell:
I realized I had passion in music when I was in high school form
2 though I was not familiar with studios. I had to join the music club, church worship team and do presentations. It gave a positive output hence I realized the talent in me."|
Dominic:
"My passion in music started way back in primary school. I was sing-ing in the music choirs and church choirs. My mum also used to sing so at that young age I began imitating her.
Talent is a special ability from God. You never know where your destiny brings its light. Start by believing in yourself, set goals, mission and vision. Pray and work smart .Your success is in you. That is what we believe in"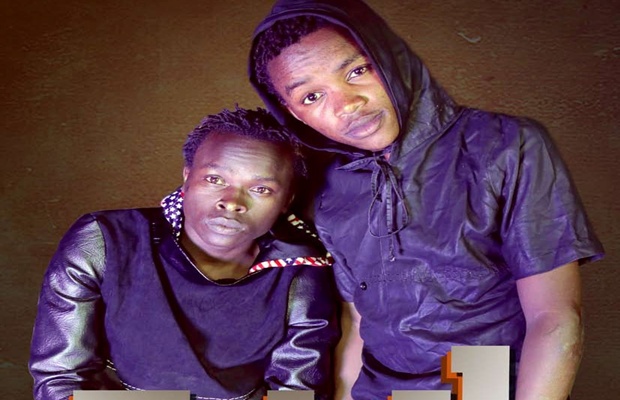 The Meeting
Both of us were neighbors at home. We lived in the Mukuru Kwa Njenga Sinai slums, having school together and endured life with single mothers. There-fore we saw it important for us to come together, bring our minds and form a group to preach the word of God through music. We called ourselves P.I.D which means preach injili duniani.
Why Gospel Music
It's not that we had started a holy life since we were young, we have gone through drugs and sexual abuses which we are neither happy nor
brave to say. Our journey to gospel music started when we both got saved .
We chose to follow Gods command to always serve praise and do his work.
We are proud of doing God's work.
The Progress
We can term our progress to be good; we have seen our efforts
bearing fruits. We have done two songs which have taken us to a different level. Being an artist progress is among the key issues in your music life. Our songs have been able to be played in radios, TV stations and you tube which is a good start.
Challenges
We have encountered a number of challenges, finance to record, branding
and marketing has been the biggest problem. Our mothers have worked hard to keep us going in school. It has also been so hard to market our songs and do the distribution which needs time and money. To reach music sponsors and talk to them is another dilemma. The fact that we are still students background have a say. Above all we also must balance academics and music to meet the immense expectations of our parents.
Our Songs
So far we have been able to do four audio tracks namely AM A WINNER,MY LOVE,ANANIPENDA and KILA SIKU AND IMANI which has been a blessing to many people and have changed the lives of a number of people.
S A WINNER is our first video track, the theme of the song is laid to inspire those who are heartbroken, lost, confused and frustrated.
It inspires us, believe and upgrade the winning spirit. For everyone has been born of God overcomes the world. This is the victory that has overcome the world. The video track has been nominated for awards like AMAZGOSPEL and TETEMESHA MUSIC AWARDS in dif ferent caterogies.This has motivated us and we will do another song soon that will it the gospel industry with a
bang.
IMANI is our latest release single ,this song simple encourages people to have faith at the same time pray with action because prayer without action is dead. We are hopeful that
this track will reach to the nations.
Whats Next
We would like to have done a number of songs, videos and above all many people will have turned to Jesus. We also want to do international music
hence winning many to Jesus Christ .We will be able to brand ourselves in the right way, be role models to others and nature other young men and women with passion in music.
We are fully managed and mentored by
TALANTA CREW MANAGEMENT LIMITED
This is a great team, since they discovered our talent our mu- sic life has move to greater levels we cannot imagine ,big up to the organization CEO Mr Alex Milenye