Have you heard of the saying that GOD answers prayer? Well GOD has kept answering DJ Syke's prayers by opening up doors for him after his patience to wait upon the Lord.
This is true as DJ Syke has now got another job at "The Young City" which is an opportunity that will help him minister to the youth through music.  Syke will be the official DJ  at The Young City to be held every Sunday at Transformer's Chapel located in Adams Arcade on Ngong road.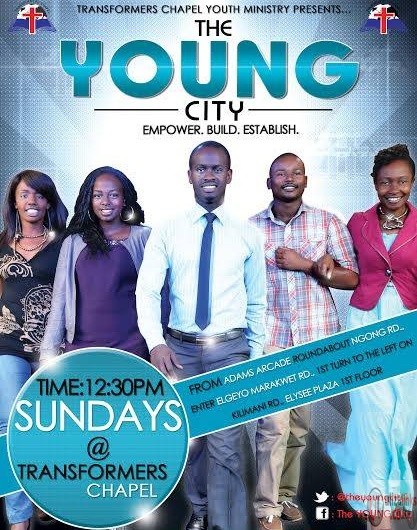 Young City will be happening every Sunday from 12:30pm – 2pm  and will be a good platform for the young peeps to meet and share with their peers under the guidance of youth Pastor Favour Wainaina. Entry is free.
Speaking to  Uliza Links DJ Syke says :
 "I want to take this opportunity to thank The Lord Jesus Christ for His goodness upon my life and ministry, as God has shown His faithfulness on me again."