Loved Dj, Tv presenter & Mc Dj Soxxy who was the MC  at the Groove awards ceremony held at the Kenya International Conference Centre (KICC) on  1st June 2014 in his presentations appeared on stage with a Hipop swag look that almost resembled some of Hopekid's outfits.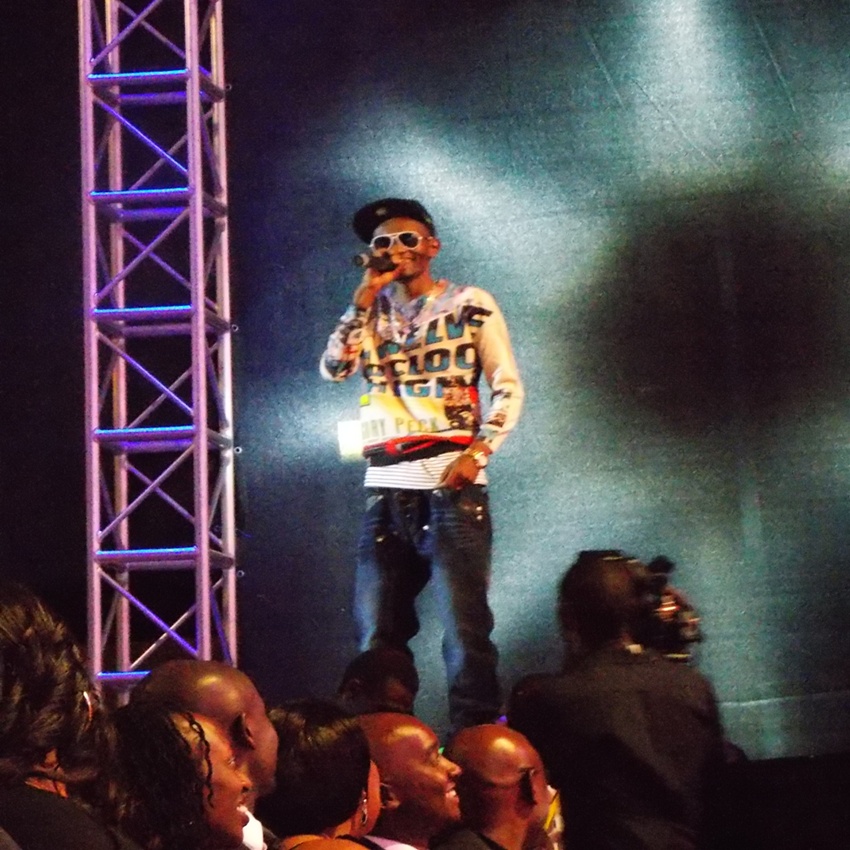 During the event we noticed that audience present   took long before they realised that it was actually Dj Soxxy who was on stage. With that in mind we decided to take this photo  to our social media page and asked our audience if they could tell the person in the photo. To our surprise many of the answers we got were lying on the two names, Dj Soxxy and Hopekid.
What do you think? Does he look like Hopekid?