Harambee Stars coach Adel Amrouche has dropped former skipper Dennis Oliech from his squad that will play against Comoros this weekend in the second leg of the preliminary round of the 2015 African Cup of Nations qualifiers.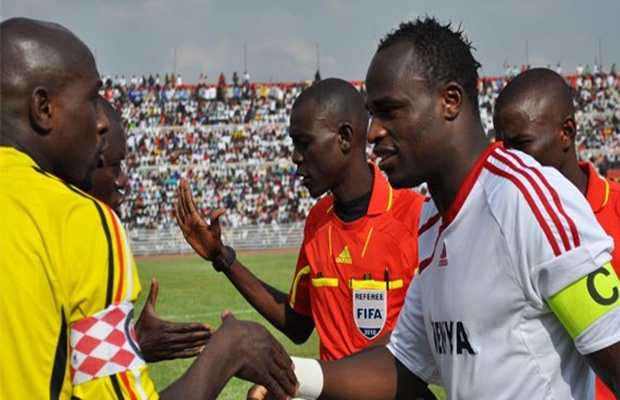 Oliech has run into trouble with the Belgian coach for leaving the team camp without permission.
During Monday afternoon training session, Amrouche was categorical that there was no place in his team for the errant striker.
"He should forget about the next game. My principle is simple, if you don't train, you don't play and all the team members know that. He has missed training for several days and it is not like he had family commitments or any emergencies so he is not in my squad," Amrouche said immediately after emerging from the dressing room where he had retreated for a while with Oliech before training began.
Oliech, who is one of the longest serving players in the team, disappeared from camp immediately after the home match against Comoros two Sundays ago throwing the camp into panic and only resurfaced on Monday morning at Kasarani Stadium where the team is residing.
"I am sure our opponents will be very happy to learn that Oliech won't be in the team but I have enough options and we will work toward finding a replacement," Amrouche said.
Oliech' wayward behavior is well documented. He has in the past been on a collision course with several coaches including former French man Bernard Lama and German Antoine Hey.
Last year, Amrouche stripped Oliech of the captaincy for allegedly report to camp late when the team was preparing to host Nigeria in a World Cup qualifier match.
(c) Sporton